Moscow, Renovation under my window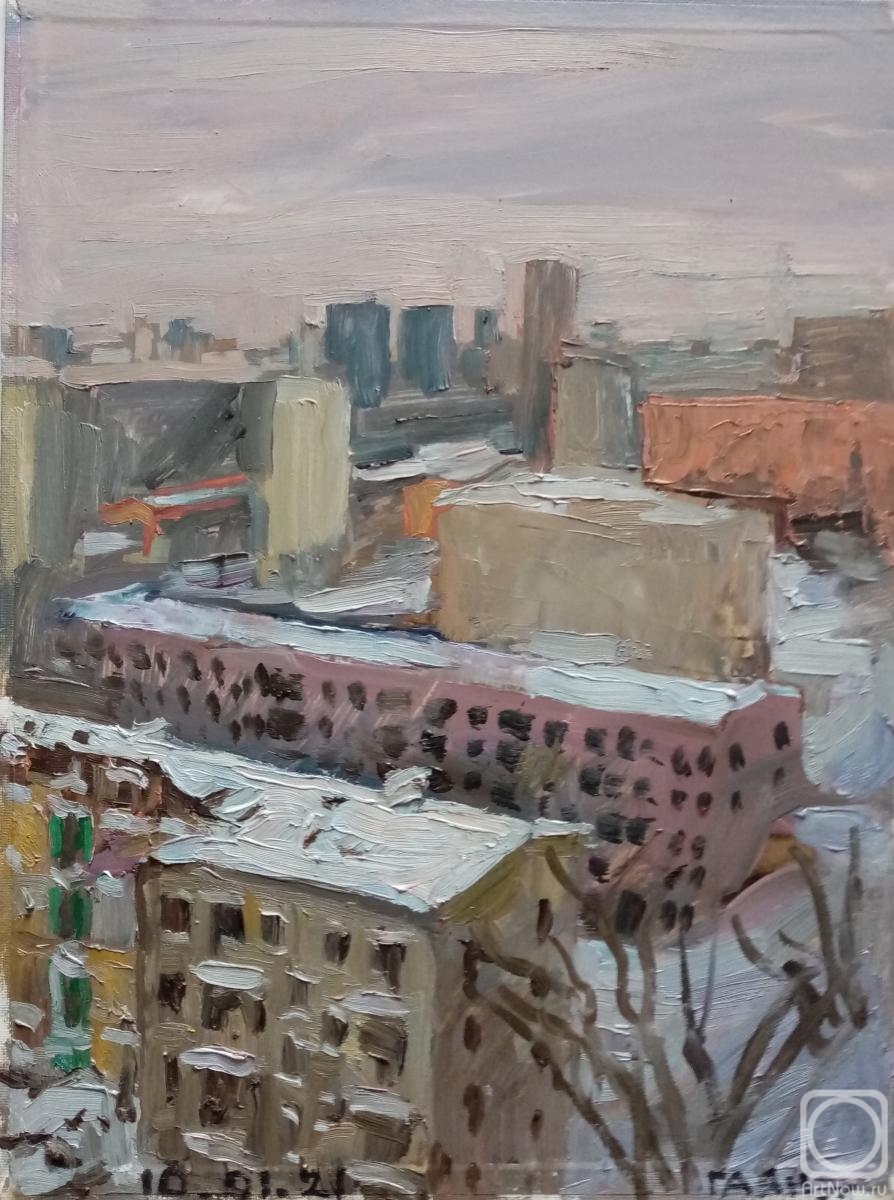 cardboard/oil 40cm x 30cm 2021
Available!
Price 48 USD

Add to cart
or
buy now
e-mail to the artist
Publication date: 2021.02.07
The sketch was painted from the window. The houses shown are on Remizov Street.
I found that the five-story building under my window was beginning to be destroyed. No matter how sad this sight was, the snow covering the roofs and the ground still made the landscape beautiful.