Moscow, renovation 2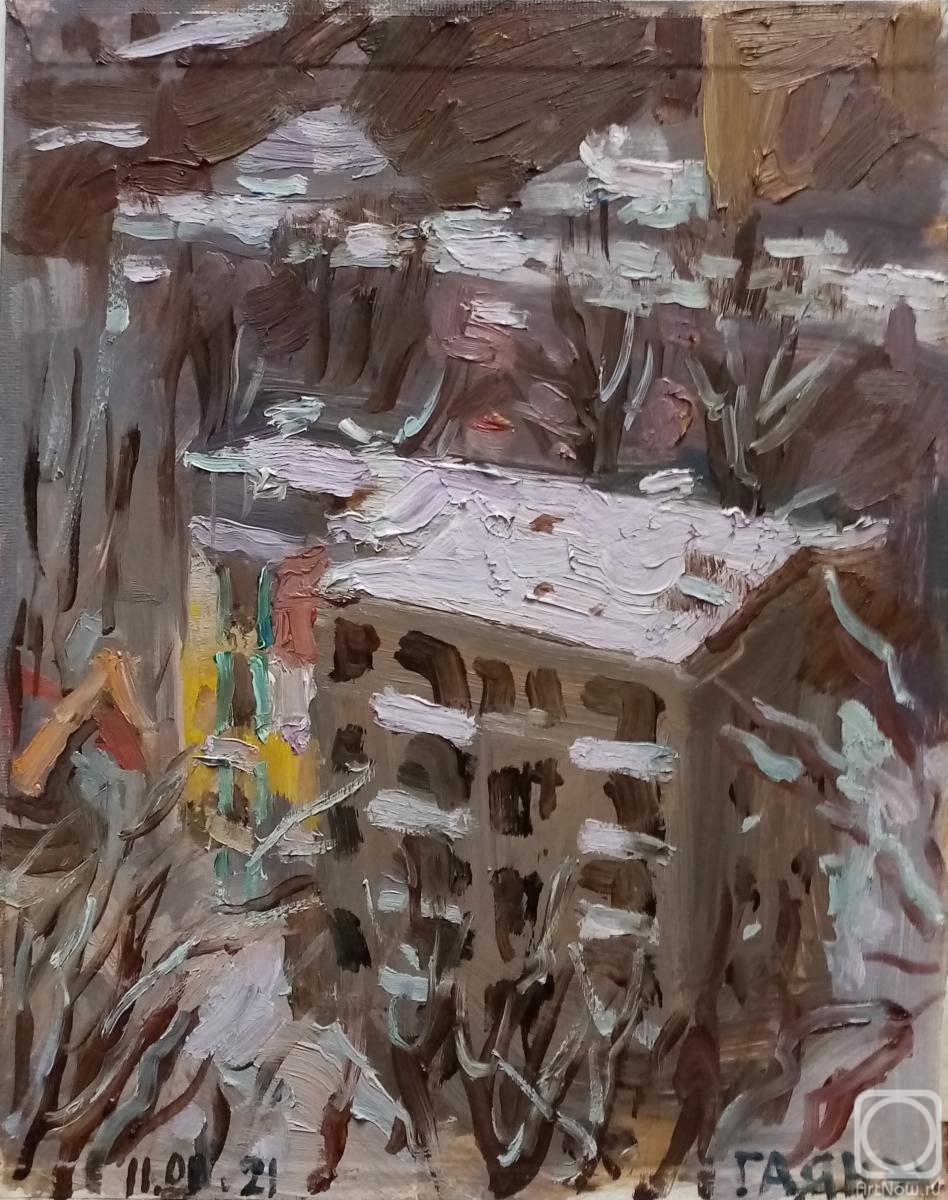 cardboard/oil 30cm x 24cm 2021
Available!
Price 68 USD

Add to cart
or
Buy now
e-mail to the artist
Publication date: 2021.02.08
Study from the window. Renovation on Remizov Street.
Looking out of the window the next day, I found that the five-story building being destroyed had already greatly decreased. Its multi-colored insides against the background of freshly fallen snow seemed even elegant.
The pale orange squiggle on the left is the excavator bucket.