New Breakfast on the grass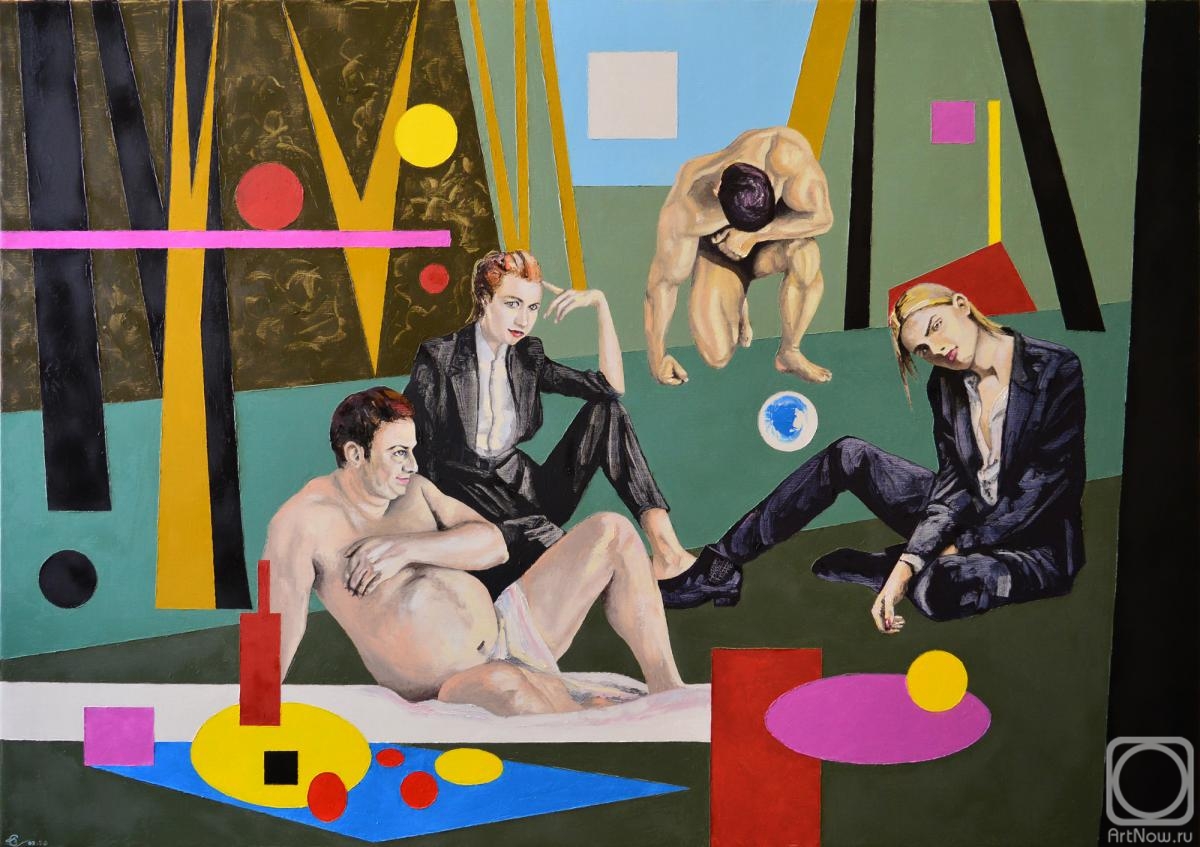 canvas/oil 113cm x 160cm 2020
Available!
Price 13519 USD

Add to cart
Buy now
e-mail to the artist
Publication date: 2020.02.09
the Picture is completely made with a palette knife.
Nikolai Sednin. "Game for Breakfast." Art history sketch for the painting by Vadim Stolyarov.
… and people will be as we see them today."
Edouard Manet on the idea of the painting Breakfast on the grass".

157 years ago, the picture of Edouard Manet was called a slap in the face of good taste for the authors blatant disregard for the academic traditions of his era and was not allowed to enter the exhibition of the annual Paris salon for the liberty of interpreting the academic story too directly transferred by the author to the modern era.
A century and a half later, looking at the composition of Vadim Stolyarov "New Breakfast on the grass", none of the contemporaries of the twenty-FIRST century will be confused by the image of a leading autocrat sitting complacently in nature surrounded by beautiful representatives of office plankton. This naked king, who revels in his own power, fits perfectly into the traditions of the new bodypositive aesthetic, which is now so actively implanted by the apologists of a tolerant society. The outgoing nature is an athlete. He bowed his head sadly and clenched his fist at the realization of his own moral impotence, feeling the lack of demand for his neglected achievements. But all the characters in the picture are surrounded by a supremacist forest that rings with the brightness of colors, creating a sense of some great speculative game. At any moment, the characters can change places or completely dissolve, transforming, like the forest in the picture, into new geometric shapes, so that they can comfortably settle down for the Breakfast of the next century of humanity.