"Christ"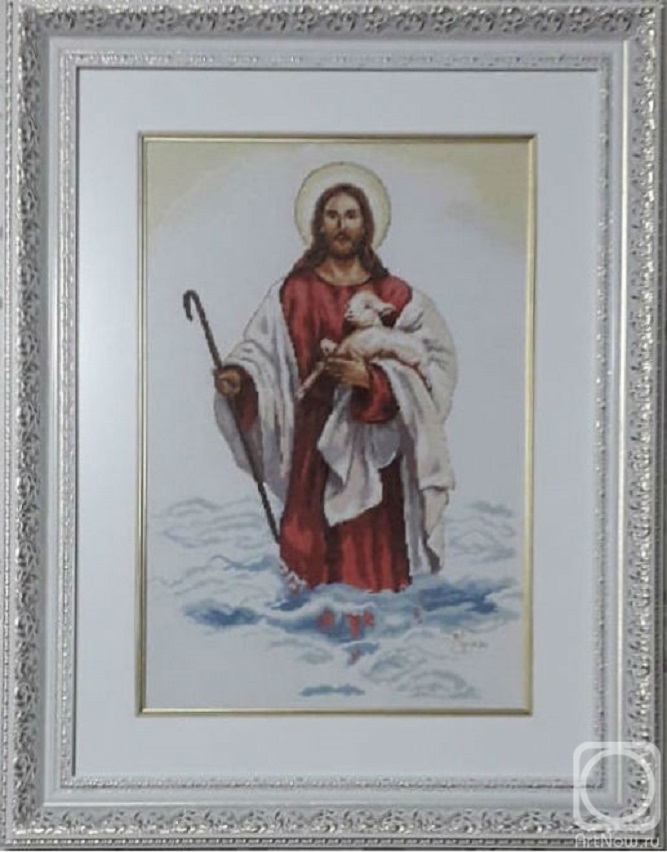 66cm x 52cm 2019
The artwork is framed
Available!
Price 310 USD

Add to cart
or
buy now
e-mail to the artist
Publication date: 2019.11.09
A fragment of the painting "Shepherd and the Sheep." This picture is on the theme of the parable, where it is said that the Good Shepherd will leave 99 sheep and go to look for one missing sheep and find it, he will take it in his hands and carry it. This parable says that Christ wants to save every sinful, lost person.
The lamb in Christs hands is a symbol that Jesus takes care of his children as tenderly and carefully as a shepherd takes care of lambs.
Size: 66x52.
Frame: base - plastic, laminated to simulate gold leaf.
Glass: anti-glare.
Mouline thread: Gamma (23 shades).
Number of crosses: 24816.