Spanish courtyard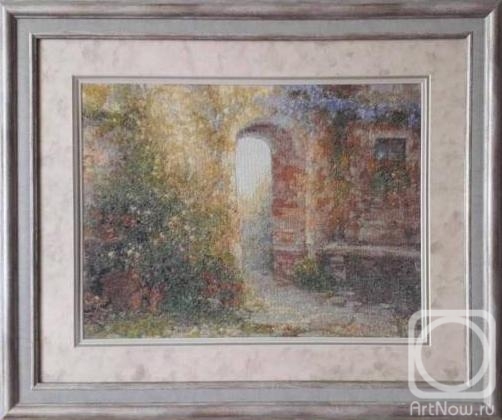 mixed media 55cm x 66cm 2020
The artwork is framed
Available!
Price 480 USD

Add to cart
or
buy now
e-mail to the artist
Publication date: 2021.03.16
Based on the painting by Antonietta Varallo. Lovely Spanish courtyards, overgrown with fragrant flowers, with walls entwined with romantic ivy. They can be square, rectangular, with small fences or arches that create secluded nooks. Even small homes have tiny patios, sometimes with a single flower pot and bench. The atmosphere of comfort, tranquility and bliss. As in this picture.
Frame: plastic.
Glass: anti-reflective.