Giant.Tree Yin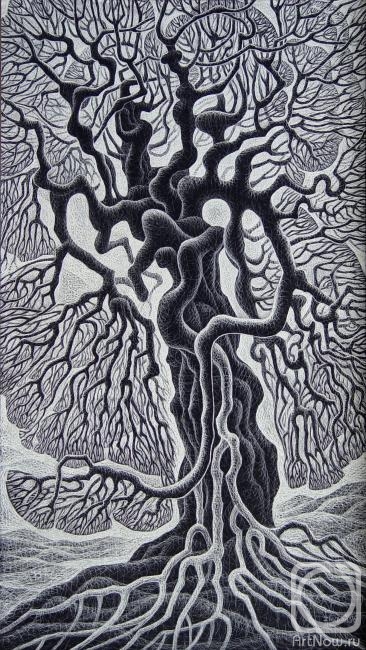 cardboard 118cm x 66cm 1996
The artwork is framed
Available!
Price 1000 USD

Add to cart
or
buy now
e-mail to the artist's agent
Publication date: 2012.02.07
Grattazh a lot like the sgraffito technique. In the colorful layers of wax is added, which preserves the color and cements, gives the strength of the colorful layer. The picture has a second title: "Tree of Yin." Tree - an ancient symbol, symbolizes human cosmogony. Tree - the bridge of the universe, the bridge between heaven and earth. Barrel - a man, the roots - the land, crown - the sky.