Victory day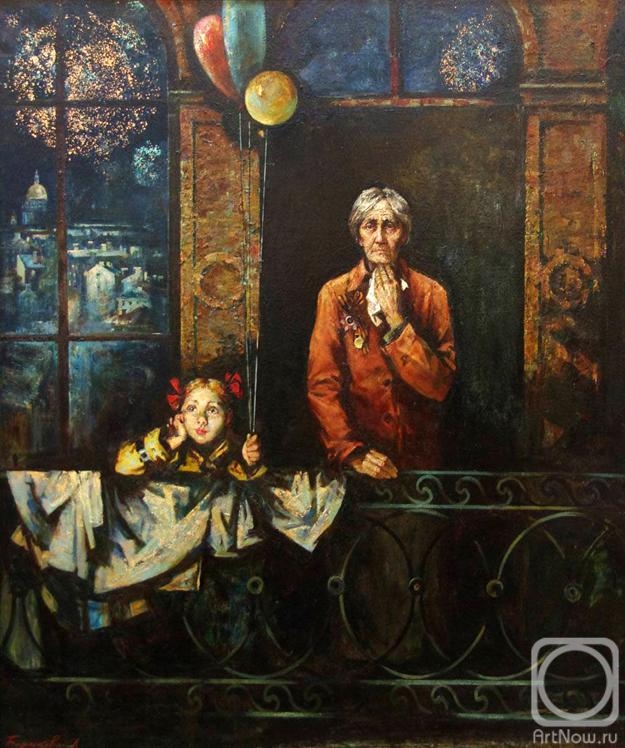 canvas/oil 170cm x 148cm 2009
The artwork is framed
Available!
Price 19645 USD

Add to cart
or
buy now
e-mail to the artist
Publication date: 2019.04.30
In the painting "Victory Day, " the girl on the balcony mesmerised by the fireworks, and her grandmother sees this as the colorful glow of the siege of Leningrad, the invaders are sentenced to destruction with all its inhabitants. How preserved is a miracle, this extracted from the death of life, here it is next to the bright bows in the pigtails, and does not know what price she was given this carelessness. The new generation of Leningraders is connected with the blockade of invisible genetic memory. Elena Studneva, columnist of the journal "international life".