Sunset lights. Pastel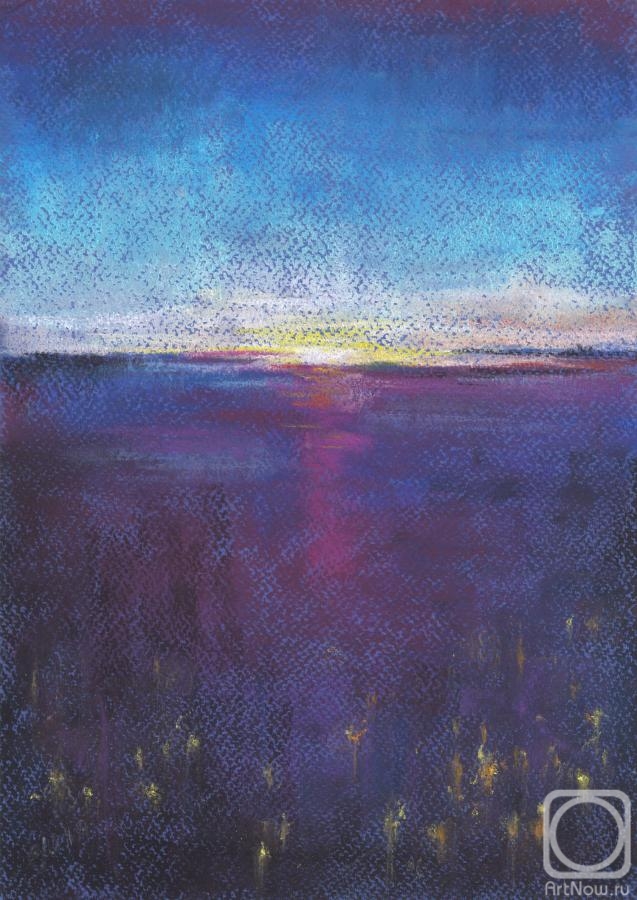 paper 29cm x 21cm 2018
Available!
Price 60 USD

Add to cart
or
buy now
e-mail to the artist
Publication date: 2018.05.28
Landscape under the wing of the aircraft).
The sun is so beautiful there, above the clouds. And mysteriously flicker and shine the lights of cities and villages below on earth. ..
The picture is made by dry pastel on toned textured paper of deep ultramarine color.

Pastel is one of the few art materials that, after many years, remains as tender, fresh, juicy and colorful as the day the painting was painted. By purchasing a painting painted with pastels, you can be sure that your children and grandchildren will see all the same fresh colors as you did many years ago when buying it.

The color scale of the picture on different monitor settings may differ slightly from the original one.