Orange Lily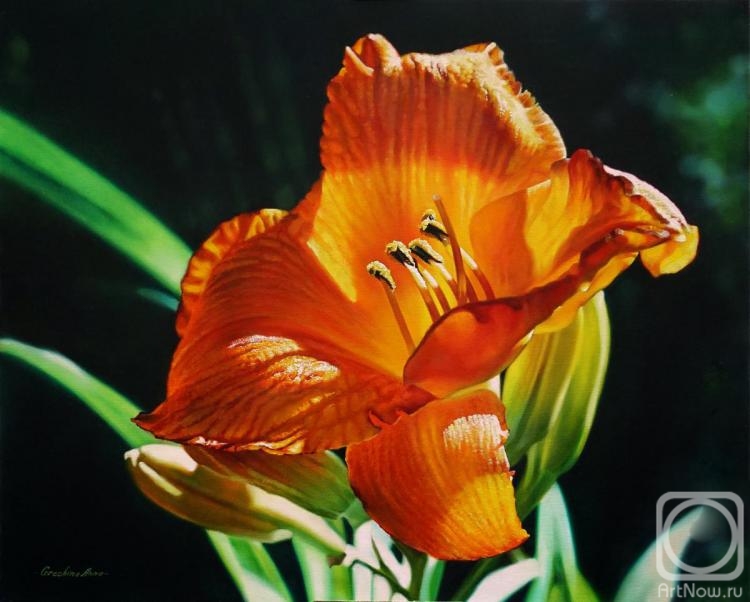 canvas/oil 70cm x 85cm 2019
Available!
Price
986 USD
1095 USD
-10%

Add to cart
or
buy now
e-mail to the artist
Publication date: 2019.12.04
The painting "Orange Lily", made in the modern pictorial style of "hyperrealism" ("photorealism"). Materials: oil on canvas. A photograph of a lily for work was taken by the author.
Hyperrealism in painting is a direction that I love and study. I am interested in experimenting with textured layer-by-layer overlays of paint, which ultimately gives the effect of the reality of presence, the physical sensation of the depicted object. Changing the depth of field, I observe the movement of objects in space.