On river bank Ihala. 1990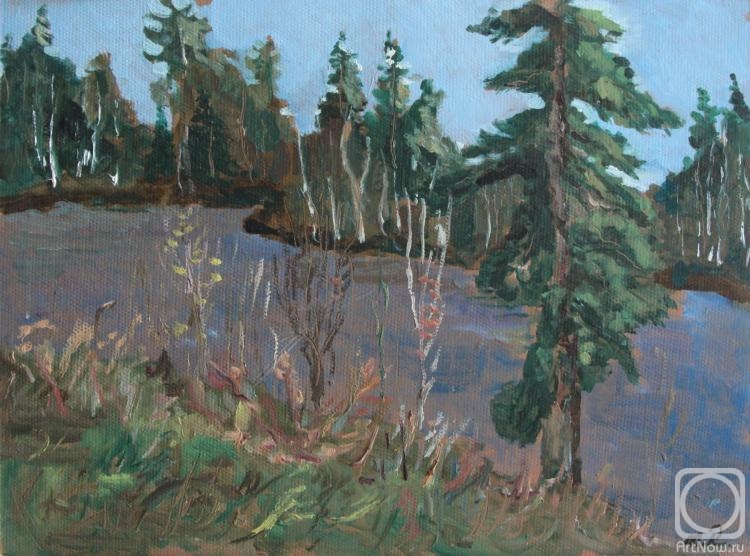 cardboard/oil 34cm x 45cm 1990
Available!
Price 197 USD

Add to cart
or
buy now
e-mail to the artist's agent
Publication date: 2015.12.02
In the dense forest of Karelia, between the tall age-old pine trees and firs, along the birch groves and thickets of bushes the blue river Ihala (Ijoki) flows. In the foreground, the etude is a thick thick grass near the river bank. And above the pointed tops of the fir trees is a clear blue sky. This small sketch was made by Russian artist Mark Kremer in the open air in Karelia in 1990.