Nikolo-Ugreshsky monastery. November in Moscow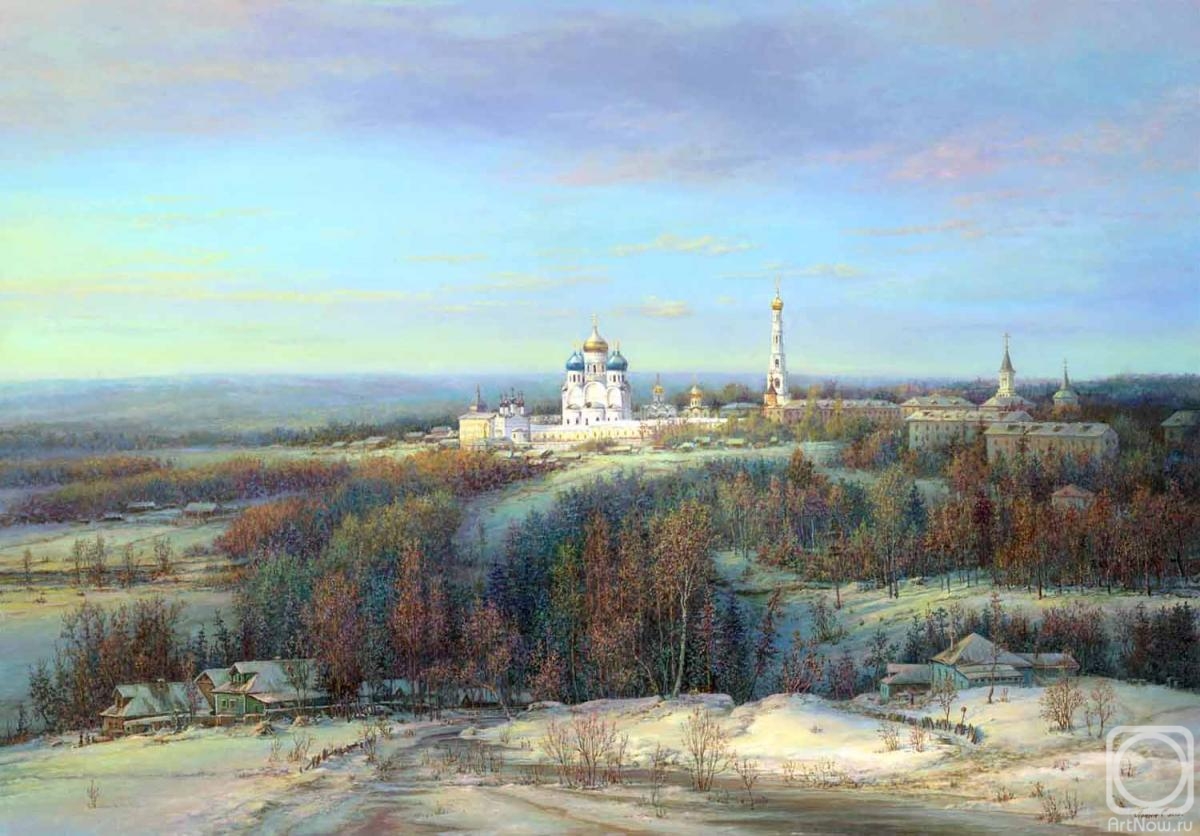 canvas/oil 70cm x 100cm 2014
Available!
Price 9144 USD

Add to cart
or
buy now
e-mail to the artist
Publication date: 2014.11.24
Show a picture of a large size.
Link:
https://img-fotki.yandex.ru/get/15558/19580015.4/0_104dad_2e31cdb2_orig
A picturesque place, where in 1380 on the way to the Kulikovo field army of Grand Prince Dmitry Ivanovich stopped to rest. Here was blessed Prince Dmitry icon of St. Nicholas the Wonderworker. Returning from the battle of Kulikovo, Prince Dimitri ordered to build a temple here and monastic cloister in the name of Saint Nicholas.