Leila and Peaches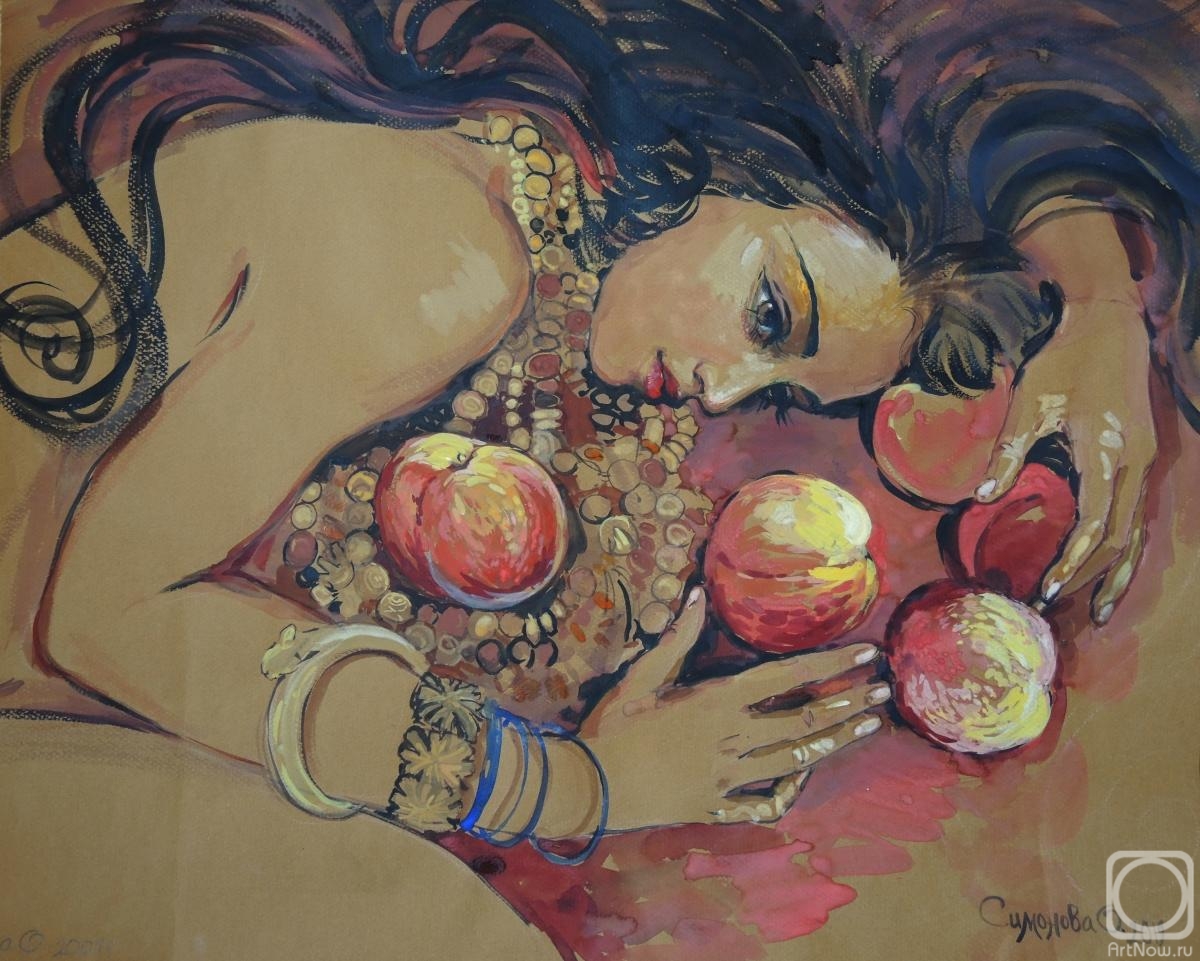 paper/gouache 55cm x 45cm 2019
The artwork is framed
Available!
Price 208 USD

Add to cart
or
buy now
e-mail to the artist
Publication date: 2019.07.07
A beautiful naked girl of eastern appearance lies on a red carpet. Ripe peaches fell apart next to her. A thoughtful look "looking for itself." The work is done on tinted paper guache. Decorated in a red passport and wide brown frame with a wavy convex pattern that perfectly combines with the girl s hair and under the glass. If the buyer wishes, I can send a photo of the painting in the design. The size of the painting in the design is 77 x 86. The painting is quite erotic, so it will look beautiful in the bedroom. Author s work, exists in a single instance.