Legend of the Katun River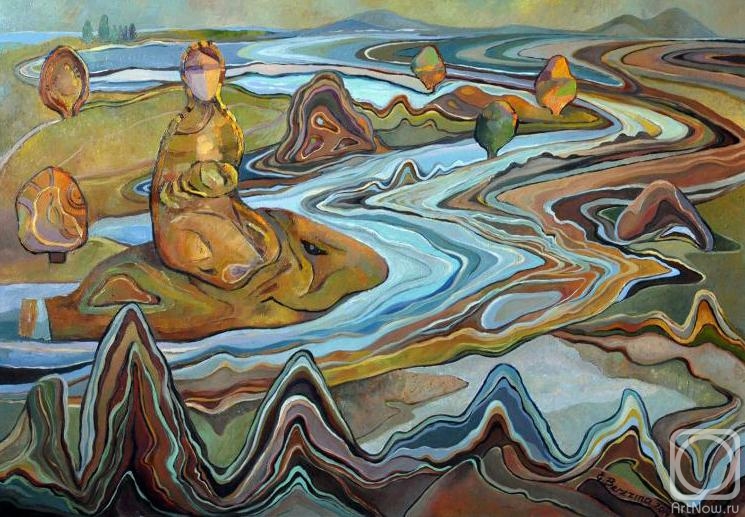 canvas/oil 70cm x 100cm 2014
Available!
Price 1276 USD

Add to cart
or
buy now
e-mail to the artist
Publication date: 2014.11.10
With this picture was an interesting, just mystical istoriya.Nikogda was not previously in the Altai and the river is not videla.Tri years ago inner eye saw this story and I drew it. What I paint what the river, I do not know. When the drawing was completed, it was called "The Legend of the Katun River" No legends about Katun znala.Posmotrela Im not on the internet and found! Indeed there is a beautiful legend about the Katun and Biya and lyubvi.Ochen surprised me this story. Many viewers began to talk very much like what I created the image of these places, as if lived there polveka.Reshila write this work in large format. Interested in how the river looks at fotografiyah.I here I was expecting a shock! I found a photo of the place from which this paper was written… and stone, which in the foreground, is also there and they are separated by Katun and Bii. How is that possible? Perhaps someone can explain this miracle?