Fog in the city, St. Petersburg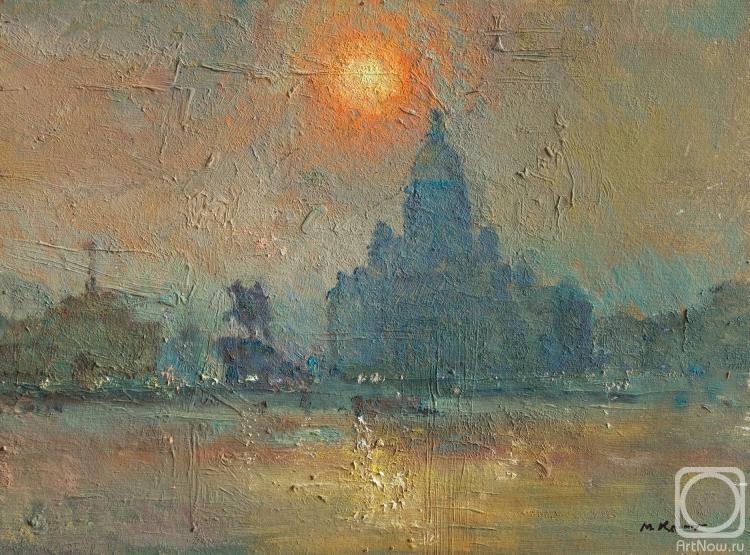 cardboard/oil 29.5cm x 40cm 1988
Available!
Price 510 USD

Add to cart
or
buy now
e-mail to the artist's agent
Publication date: 2018.02.21
The fog enveloped evening St. Petersburg. Through the thick fog under the rays of sunset the dome of St. Isaacs Cathedral gleams. And in the distance one can see the stern spire of the Admiralty. The barely perceptible lights of street lamps illuminate the monument to Peter. In the waters of the Neva in the foreground of the picture, pink clouds are reflected.