Blue Bridge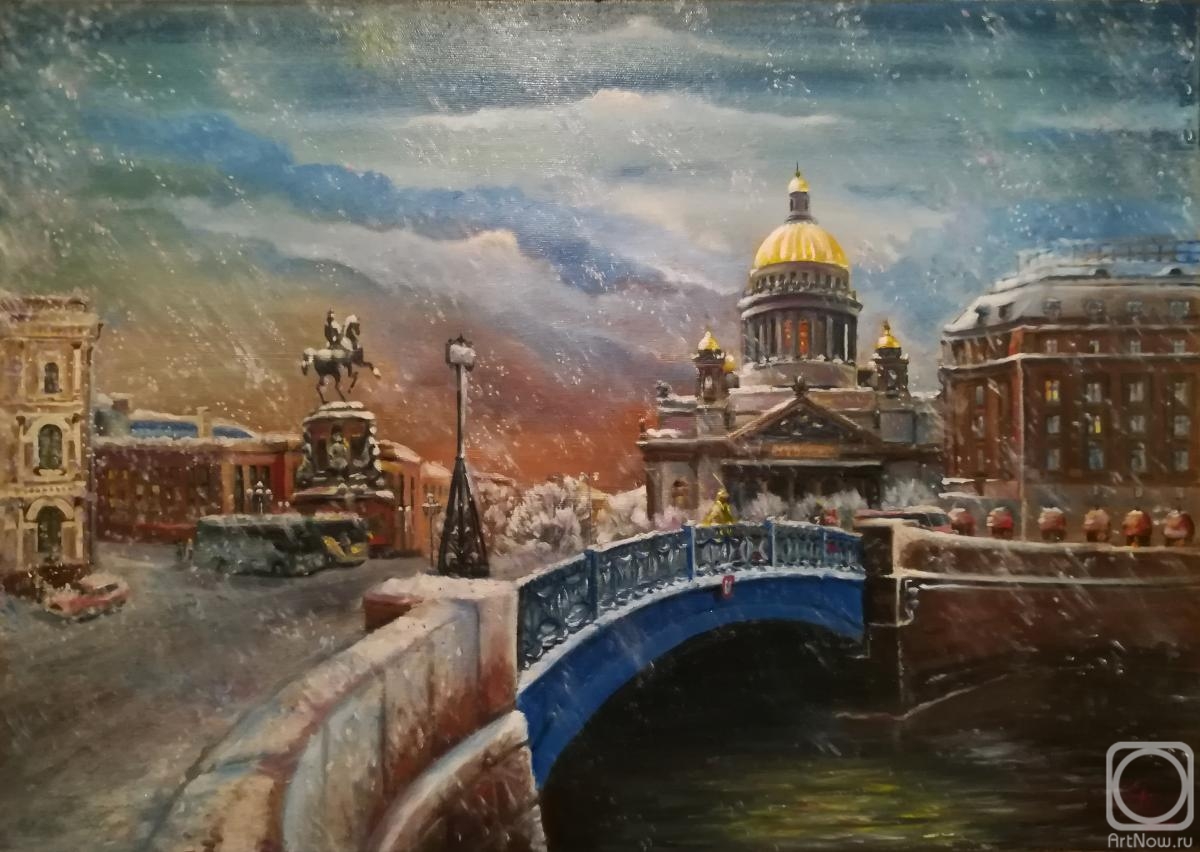 canvas/oil 50cm x 70cm 2019
Available!
Price 1777 USD

Add to cart
or
buy now
e-mail to the artist
Publication date: 2019.02.12
The Blue Bridge across the Moika River is the widest bridge in St. Petersburg. The width is three times the length. The bridge is included in the architectural ensemble of St. Isaacs Square. The beauty of the bridge can be assessed only from a certain angle or on a sightseeing boat.