Birch, summer day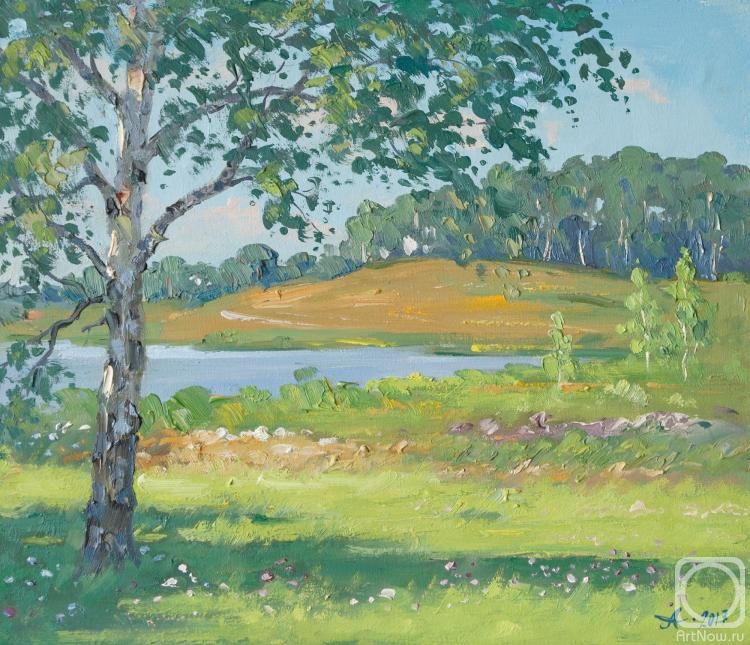 canvas/oil 30cm x 35cm 2017
Available!
Price 170 USD

Add to cart
or
buy now
e-mail to the artist's agent
Publication date: 2017.11.28
Summer day. The bank of the river is covered with green thick grass. Sprawling branches of a harmonious birch covered under the shadow gentle field flowers. On the other bank of the river on a high hill Birch Grove. Its thick foliage was illuminated by the bright summer sun.