Anemone japanese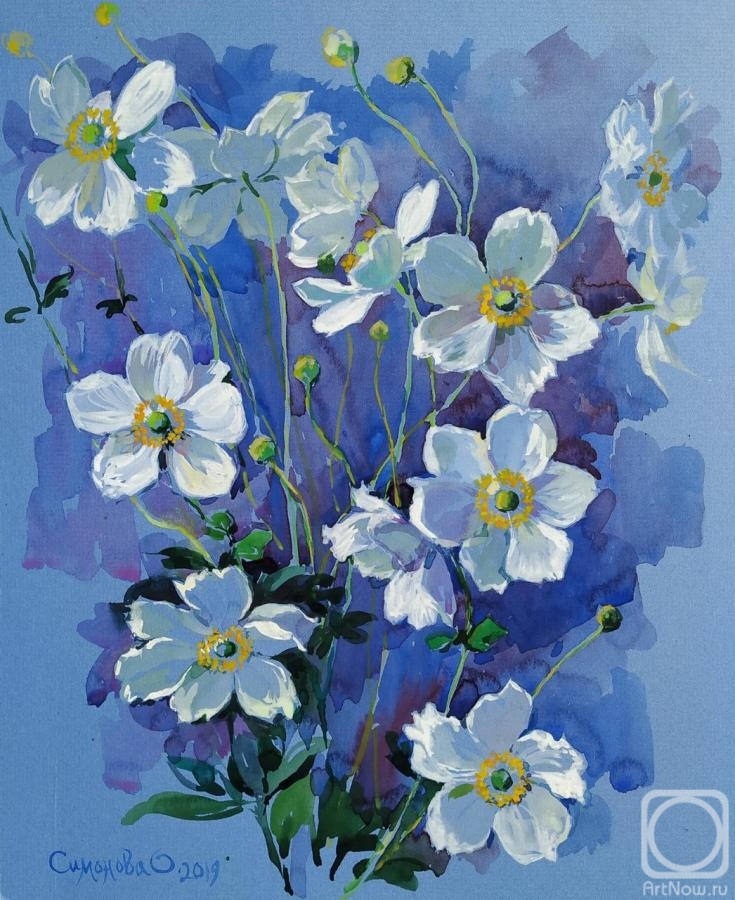 paper 40cm x 30cm 2019
The artwork is framed
Available!
Price 70 USD

Add to cart
or
buy now
e-mail to the artist
Publication date: 2019.10.17
Delicate white flowers Japanese anemones grow with my neighbor. I asked her for some flowers and immediately wrote this work. The next morning, the petals of the flowers flew around. And Im glad that I was able to stop the moment of life and capture this soon-passing beauty. The work was done on tinted cardboard with watercolors and tempera. Needs decoration in a mat and under glass. It can be a unique gift for any occasion and decorate any interior. Authors work, exists in a single copy.