A Movie in Gorki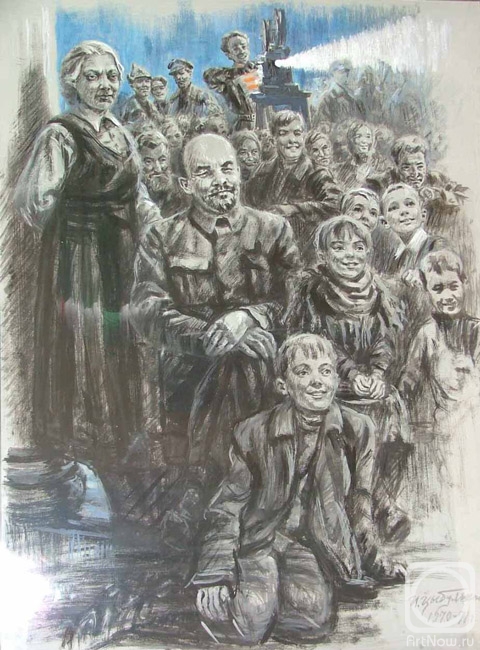 paper/mixed media 85cm x 64cm 1970
The artwork is framed
Available!
Price 1500 USD

Add to cart
or
buy now
e-mail to the artist's agent
Publication date: 2007.08.19
The work is based on a real-life episode: during his last years, Lenin, gravely ill, stayed in a small village of Gorki with his wife Nadezhda Krupskaya. There, they indeed watched the just-released movie The Red Devils in a company of local youngsters and peasants. In this work, the artist tried to have his own take on a popular topic of Lenin and children. Signed and dated in the lower right-hand corner.