A plate glass for the festive table "Sunflower" glass fusing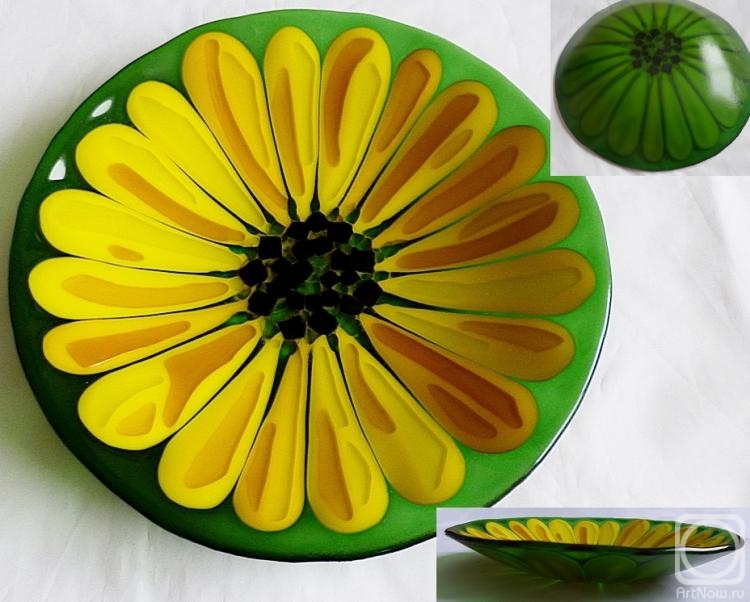 glass 3cm x 19cm 2013
Available!
Price 112 USD

Add to cart
or
buy now
e-mail to the artist
Publication date: 2013.11.02
Fusing cookware itself is a festive mood - incommunicable trick of the light, juicy, bright colors combined with exquisite pattern will make any feast festive! On this dish can be served fruit, cupcakes and other pastries, slicing. Then to wash in any way for glassware (you can in the dishwasher). Colored glass does not fade with time and, when careful attitude, a long time will make you happy!
Exact repetition is impossible - and it is not interesting! When ordering, you can discuss the shape, size and other details with the some price adjustment.