Collection Emblem of the Republic Russia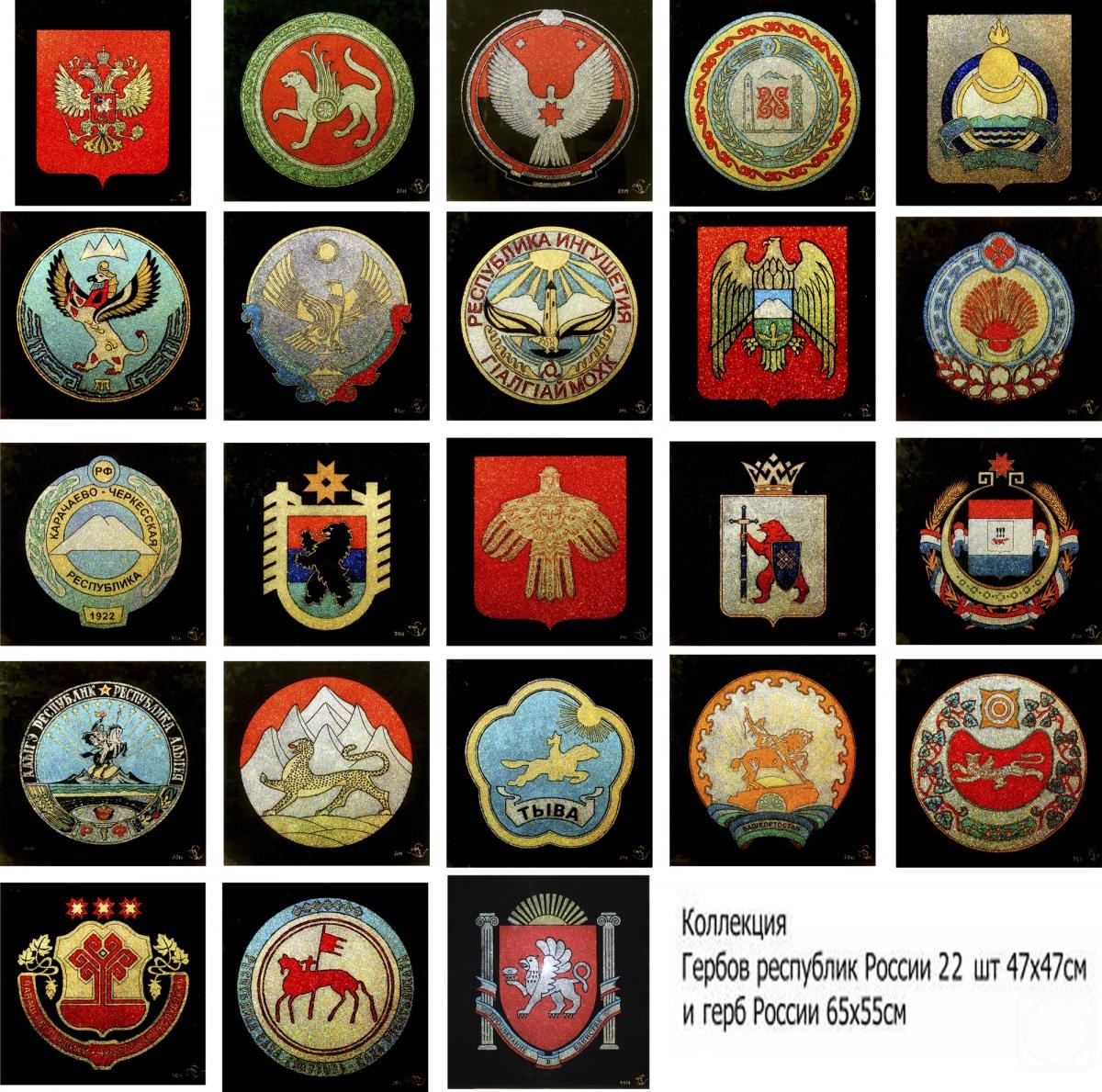 glass 47cm x 47cm 2011
The artwork is framed
Available!
Price
12967 USD
19948 USD
-35%

Add to cart
or
buy now
e-mail to the artist
Publication date: 2016.01.11
Arms of the republics of Russia (22sht ) + coat of arms of Russia. Everything is made from the back side of the glass in the personal authors technique. Size coats of arms 47cm x 47cm and coat of arms of Russia 65cm x 55cm. I sell the whole collection-23 coats of arms. Each coat of arms is framed and has a separate suitcase for transportation.