Zhukovsky Pavel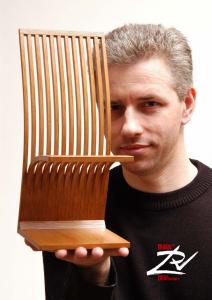 The guardian of time
The tree of wisdom
Love is live
Biography
Paul Zhukovsky. 1966 g. Moscow.
Live and work in Russia. Mikhailov. Moscow.
Education: Tashkent jewelry school in 1984.
The Tashkent Architectural Institute, 1989.
Professional activity since 1987.
Member of the Union of designers of Uzbekistan» 1989.
Specialization:
the sculpture, subject design,
small architectural forms, architectural decor, painting.
I have experience in the jewelry design, development of design of furniture for the decoration of clothing, footwear, articles of furniture.
Engaged in industrial design, packaging.
At the present time, the creative and professional activities are mainly concerned with the architectural decor, sculpture and case design.
Offer a ready-made creative work, as well as the development of individual projects to the wishes of the customer, ( sculpture, landscape objects, clock, fountains and… ) on development of sketches to the final result.
Creative priorities are - the creation of joyful convenient things and artistic works, to the people positive emotions.
Of the exhibition.
The exhibitions were held in the cities of:
Tashkent. Collective exhibition «Union of designers» 1989-1990 g.
Togliatti. Collective exhibition of creative Association «Pantheon» 1996-1998 g.
Zhigulevsk. The collective art exhibition of creative Association «Pantheon» 1997 to 1998.
Moscow. The collective art exhibition «New calendar» of 2012.