At the sea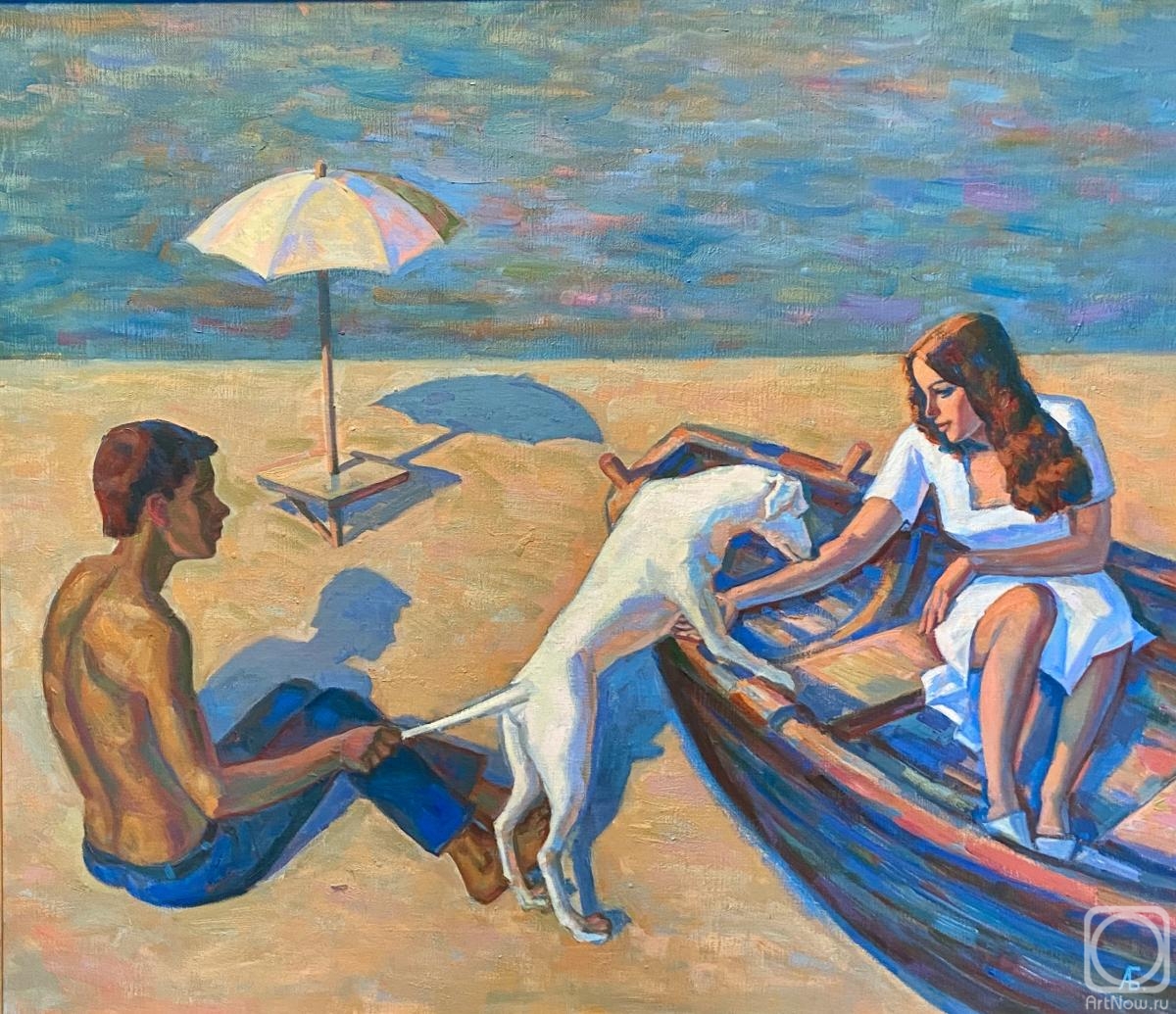 canvas/oil 70cm x 80cm 2013
The artwork is framed
Available!
Price 11898 USD

Add to cart
or
buy now
e-mail to the artist's agent
Publication date: 2020.08.11
This work was written by me as a memory of my student years and trips with classmates to the Sea of Azov. The scene depicts my then close friend and the incipient romance between him and the girl. The guy, out of slight jealousy, pulls the dog by the tail so that the dog does not draw the girls attention to itself. The bright colors of the sunny beach and the sea surface, the elegant light white dress of the heroine convey the atmosphere of carefree and romantic youth.