Pomegranate Tree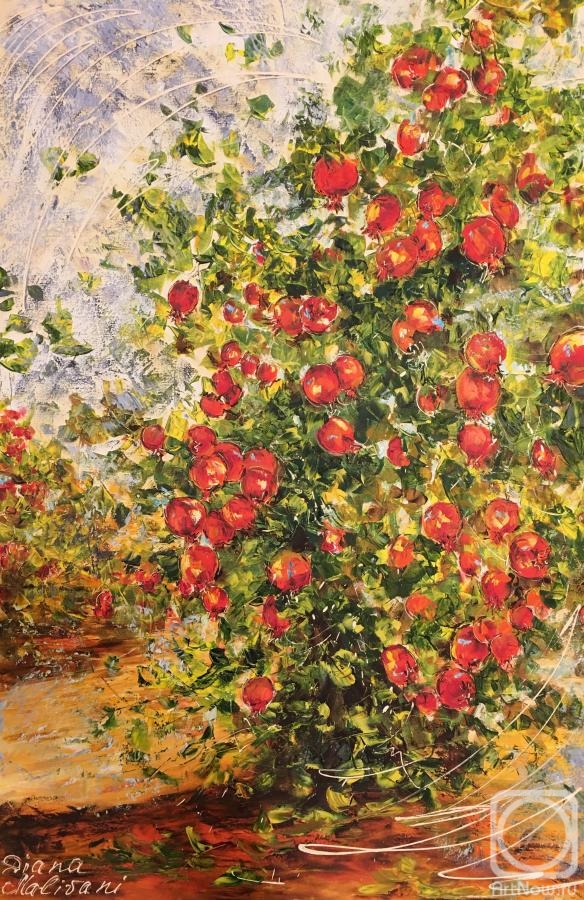 canvas/oil 150cm x 100cm 2018
Available!
Price 4697 USD

Add to cart
or
buy now
e-mail to the artist
Publication date: 2020.04.13
Collection «Flowers, Trees & Garden»

* * *

«Malivanis deep affinity to nature is also shared with the Pre-Raphaelites, notable through her predilection for painting serene and harmonious figures alongside an resplendent nature and blossoming flowers; this propensity reflects a philosophical connection with Sir John Everett Millais and John William Waterhouse».

«Diana Malivani. Critical Analysis» by Timothy Warrington, Art Critic, 2019
(International Confederation of Art Critics. London, UK and Chianciano, Italy)

* * *

More photos of the artwork as well as the relevant documents are available upon request
(close-up views, the artists signature, in-context photos, publication copies, certificate of authenticity etc.).