Sardaryan Ashot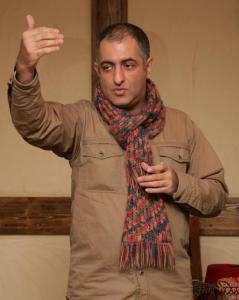 Mosñow, Russia
Registration 2019.11.15
ArtNow rating: 101
Still-life. Bouquet on blue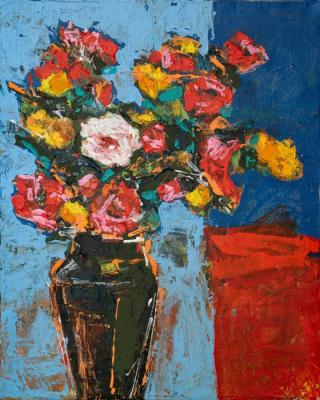 Summer bouquet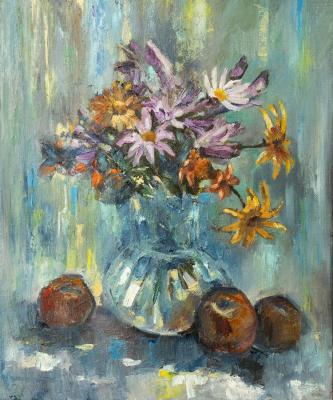 Moscow. Pyatnitskaya street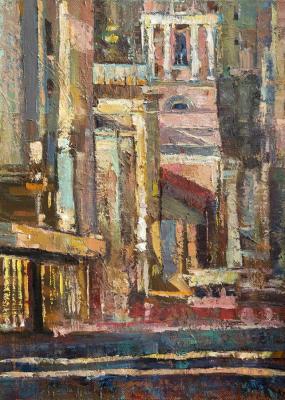 Moscow. View from the street Vorontsovo field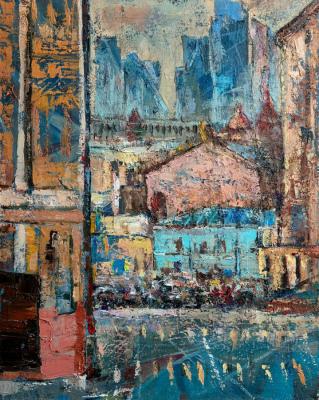 Biography
Ashot Sardaryan is an Armenian artist who studied and now works in Russia for about 20 years of his life.
The main themes that he develops in his work and in which he is constantly looking for-animalistic genre and landscape, mainly urban. The Armenian character is felt in his works-he is interested in the nature of form and the inner being of color, active, affecting, memorable.
In animalistic works of the artist-and it is mainly images of cats-two lines. One is an exact full-scale "portrait" of an animal, in pencil or watercolor, dexterous, virtuoso, characteristic. The second - "portrait in the plot", where the cat-a magical creature, mysterious, with its elusive character and equally elusive, neskhvatyvaemymi movements. Here she is in the shadows, falling from the bars, so she casts a shadow on the wall of an old house, or hiding in the shadows of the jug, in ruins, is on the roof of the house… or its shape guessed at the items… Their "heroes" Ashot Sardaryan met and "notes" are everywhere in Armenia and in Istanbul, in France and a quiet German town, in Moscow and Petersburg, - everywhere… Everywhere surprised they did not get tired to remember, to draw, to invent them a story. But it would seem that he is not interested in such an understandable and partially traversed path of the animalist- he is constantly searching, experimenting, looking for himself in still life, in landscape, in abstraction, in allegorical portrait, with textures, in color, drawing.
The artist works a lot, regularly cooperates with publishers, for which he prepared reconstructions of historical buildings and artifacts, works as an Illustrator.