Shine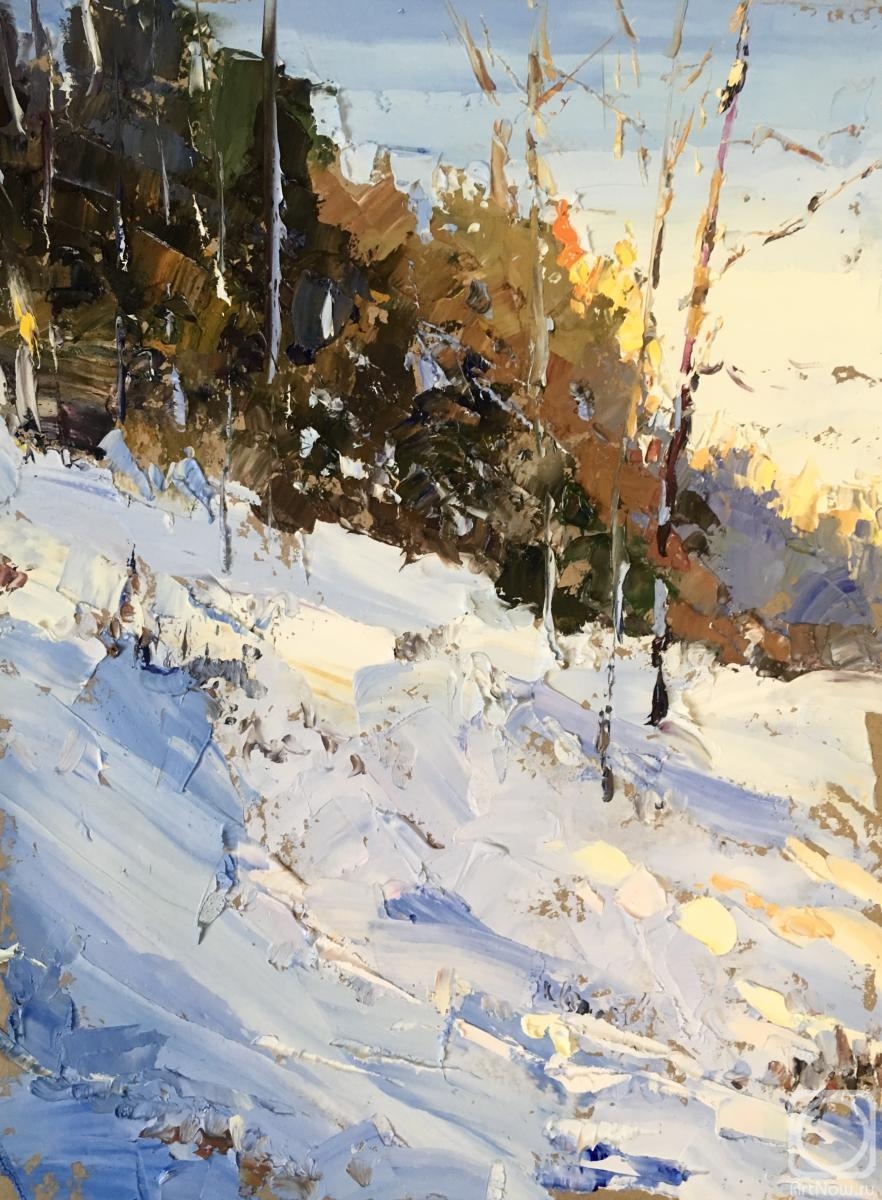 cardboard/oil 40cm x 30cm 2020
The artwork is framed
Available!
Price 273 USD

Add to cart
or
Buy now
e-mail to the artist
Publication date: 2020.12.29
Impressed by the sunlight on the snow and tall trees.
The picture was painted in oil, palette knife, so it turned out to be textured. (On closer inspection, you can see the strokes.)
Painted in the style of impressionism.
Framed in a baguette.