The etude from nature "Warm evening in the Selishe"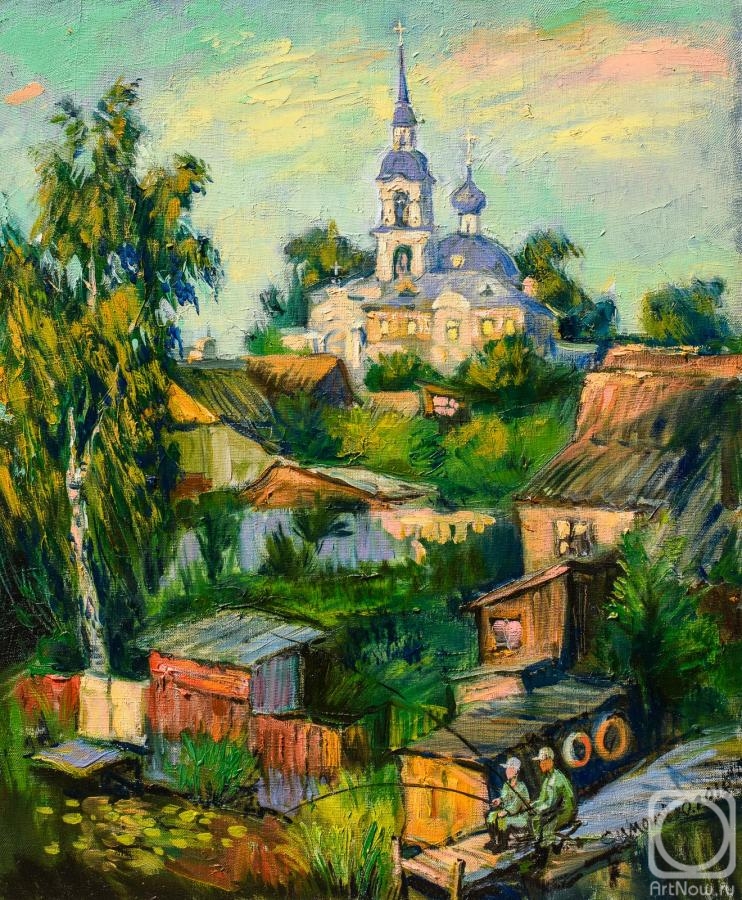 canvas/oil 60cm x 50cm 2018
Available!
Price 421 USD

Add to cart
or
buy now
e-mail to the artist
Publication date: 2018.08.01
The etude from nature is written in the suburb of Kostroma - the Settlement. View of Antonina and Alexanders church. Warm summer evening. The last beams setting the sun are painted in pink tone and by church on the hill and lodges… Fishermen catch fish in the river under the name Klyuchevka. The etude is written from the bridge through this small river. And it falls into Volga. The picture is painted by oil on the canvas tense on the stretcher. It isnt issued yet.