Artists / Painting / Simonova Olga / The artworks /
Freesia
Spring. For birthday have presented me a bouquet of freesias. There was a wish "to stop a moment". And this bright, cheerful picture was born. It is written by oil on the canvas tense on the stretcher in a free decorative manner. It is issued in a wooden frame. Can become a sincere gift, will decorate any interior.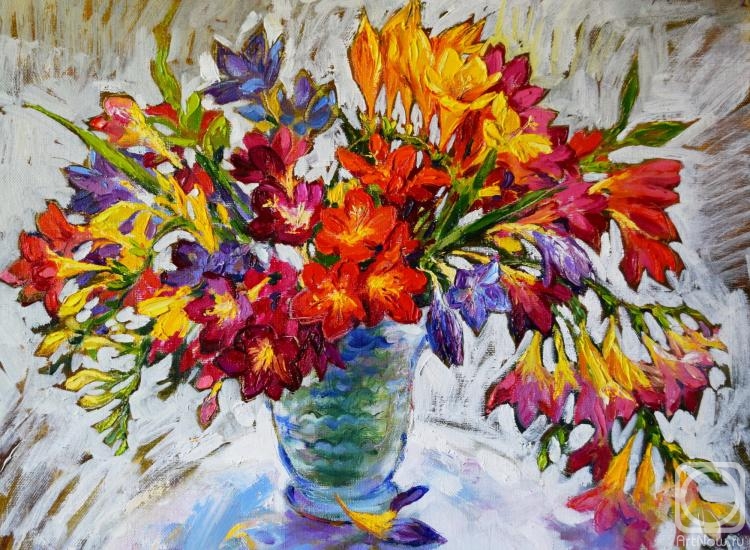 canvas/oil 35cm x 45cm 2018
The artwork is framed
Available!
Price 219 USD

Add to cart
or
buy now

e-mail to the artist
2018.04.04