The girl with a pig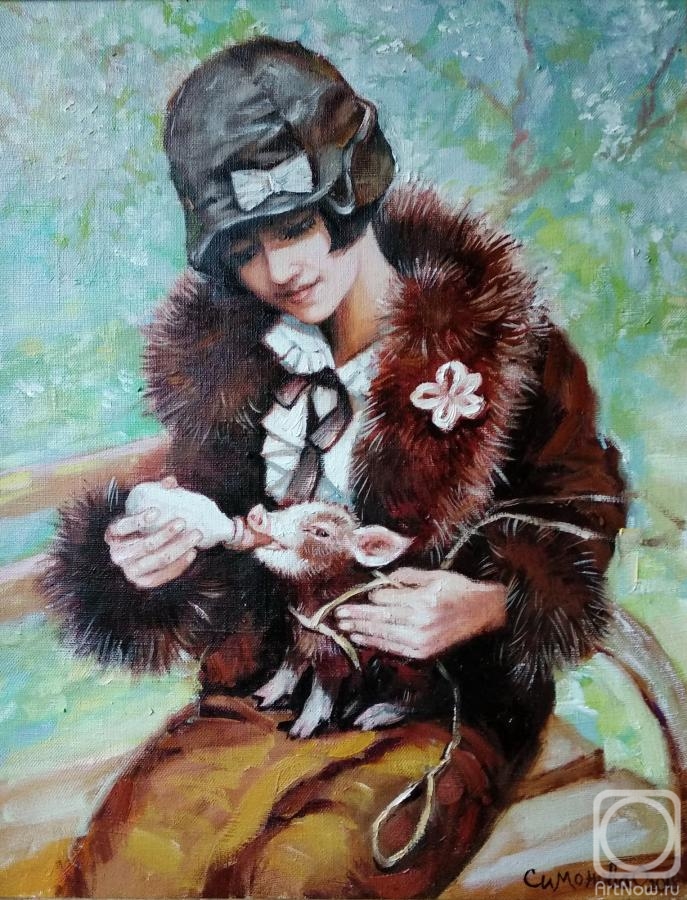 canvas/oil 45cm x 35cm 2018
The artwork is framed
Available!
Price 256 USD

Add to cart
or
buy now
e-mail to the artist
Publication date: 2016.02.14
The picture is painted according to the old photo, perhaps the 20-30kh of years of the 20th eyelid. Spring… On a shop in a garden the young girl sits and feeds from a small bottle of a little manual pig. Gentle color of a picture, amusing plot. Work is issued in a wooden frame. Can become a pleasant gift, will decorate any interior.