Carousel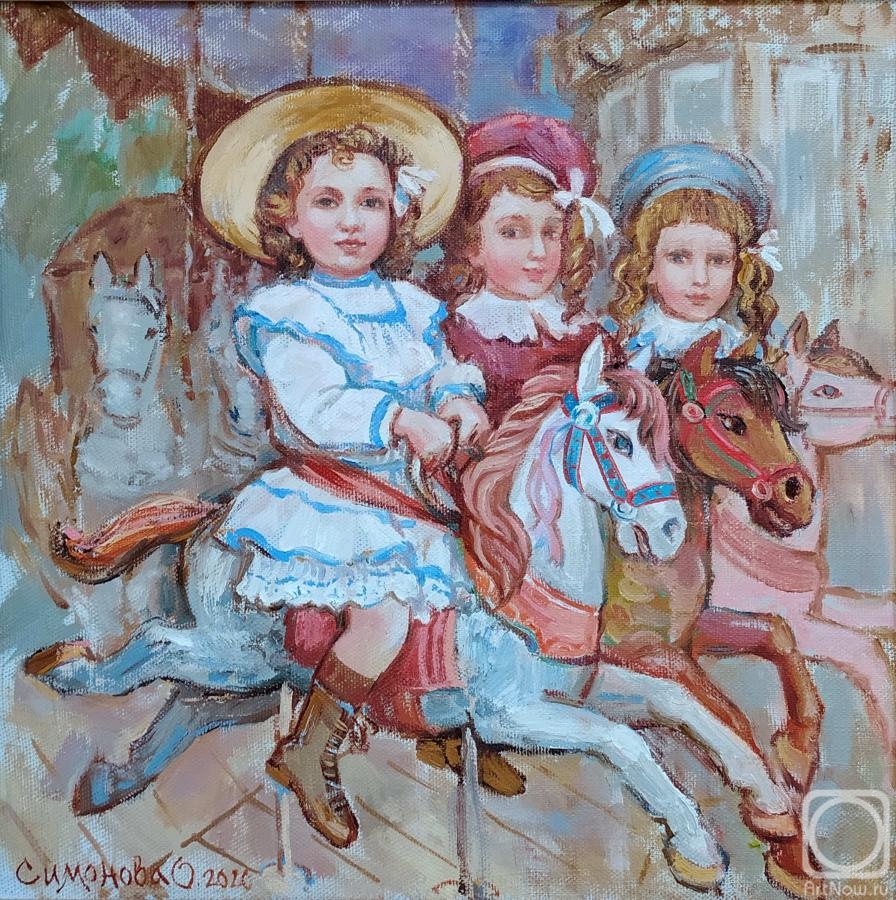 canvas/oil 30cm x 30cm 2020
The artwork is framed
Available!
Price 101 USD

Add to cart
or
buy now
e-mail to the artist
Publication date: 2020.03.29
The painting is based on old photographs of the early 20th century. Girls in elegant dresses and hats ride on the carousel. Oil painting on canvas stretched on a stretcher. Decorated in a wooden frame. It can be a nice gift for a girl or grandparents. Decorate a nursery or a room in a classic or retro style.