The first mushrooms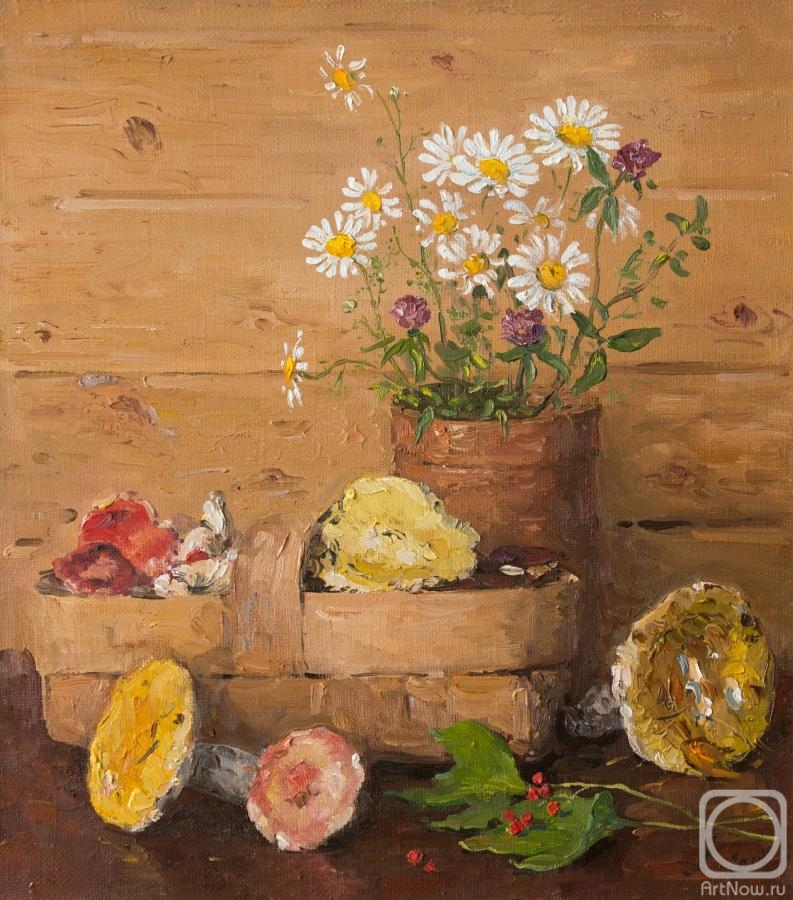 canvas/oil 45cm x 40cm 2018
Available!
Price 312 USD

Add to cart
or
buy now
e-mail to the artist's agent
Publication date: 2018.08.30
Still life in pastel colors. On a brown table is a ceramic vase with a bouquet of yellow flowers. The bowl is filled with red berries. On the table lie ruddy apples and a few twigs of bright colors. A pale grayish shadow from the bouquet falls on a wall of old light brown logs.