Russian Winter. Torzhok town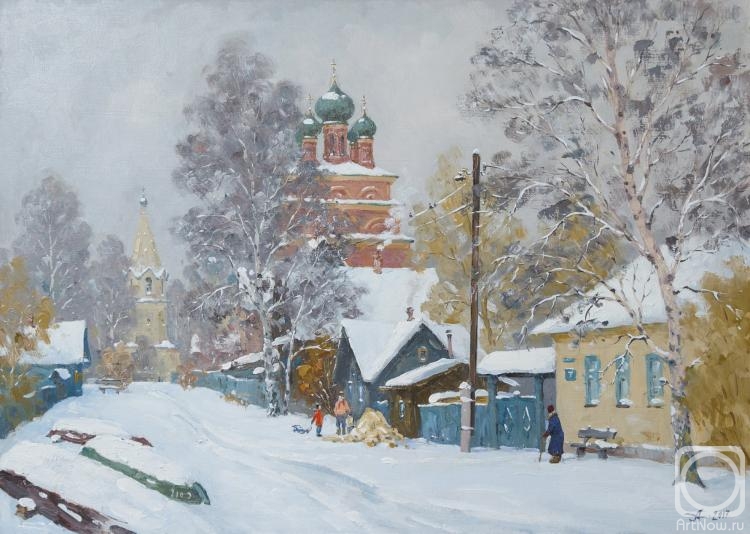 canvas/oil 50cm x 70cm 2017
Available!
Price 449 USD

Add to cart
Buy now
Make an offer
e-mail to the artist's agent
Publication date: 2017.12.12
Torzhok in the snow. Along the road lined up at home. At the gate, children with sleds. High slender birches covered the roofs of houses from frost. Through the branches you can see a church made of red brick, crowned with bright green domes. And at the end of the road, in a frosty haze, a white bell tower.