At the Russian stove, Pereslavl-Zalessky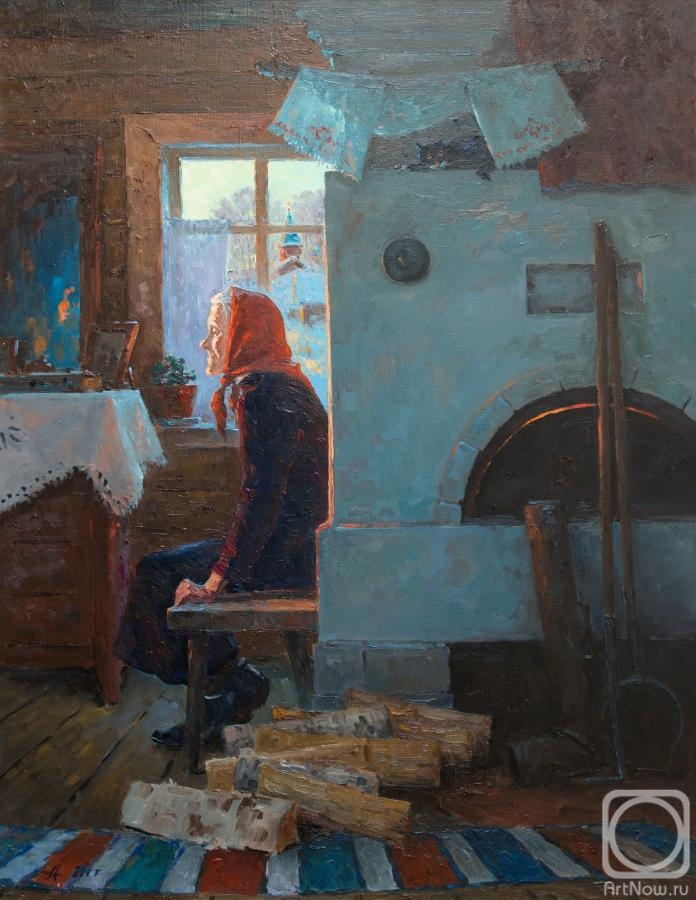 canvas/oil 85cm x 70cm 2020
Available!
Price 611 USD

Add to cart
or
buy now
e-mail to the artist's agent
Publication date: 2017.10.10
The picture "Grandmother at the Stove" incredibly accurately conveys the characteristics of rural life. Behind the shutter of the white furnace burns fire. On the floor are firewood. Striped woven path, embroidered towels and tablecloth made by the mistress of the house. A thoughtful look, a tired, slightly bent back - these few strokes tell of a great hard worker. The cleanliness of the house, the snow-white curtains on the windows and the cat on the stove underscore the comfort and warmth of the village house. Outside the window is an old church. Against the background of a combination of shades of brown and white, the red kerchief of an elderly woman stands out. This touching picture creates a special tranquil mood, it pushes to reflections, makes you think.