Anichkov Bridge. Fontanka river. Saint Petersburg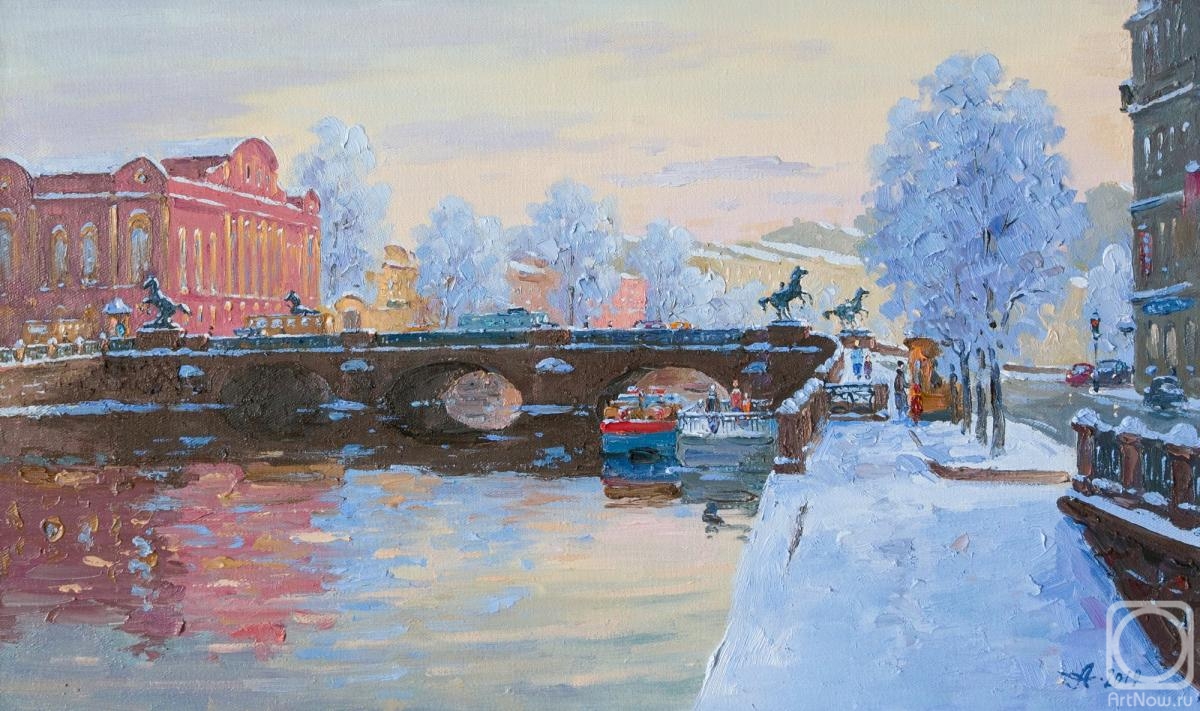 canvas/oil 30cm x 50cm 2019
Available!
Price
153 USD
340 USD
-55%

Add to cart
or
buy now
e-mail to the artist's agent
Publication date: 2015.12.25
Anichkov Bridge is one of the most famous bridges of Saint Petersburg across the Fontanka River. On four pedestals sculptures Tamers of horses. The sidewalk and trees of Saint Petersburg are snowed. On the sidewalk, is a lady covered with a green umbrella in a red coat with a dog. Behind the bridge are houses of the red and yellow brick. The winter sky is covered with clouds. Cold frosty winter in Saint Petersburg. The picture is made in not bright colors.