Siysky Monastery, evening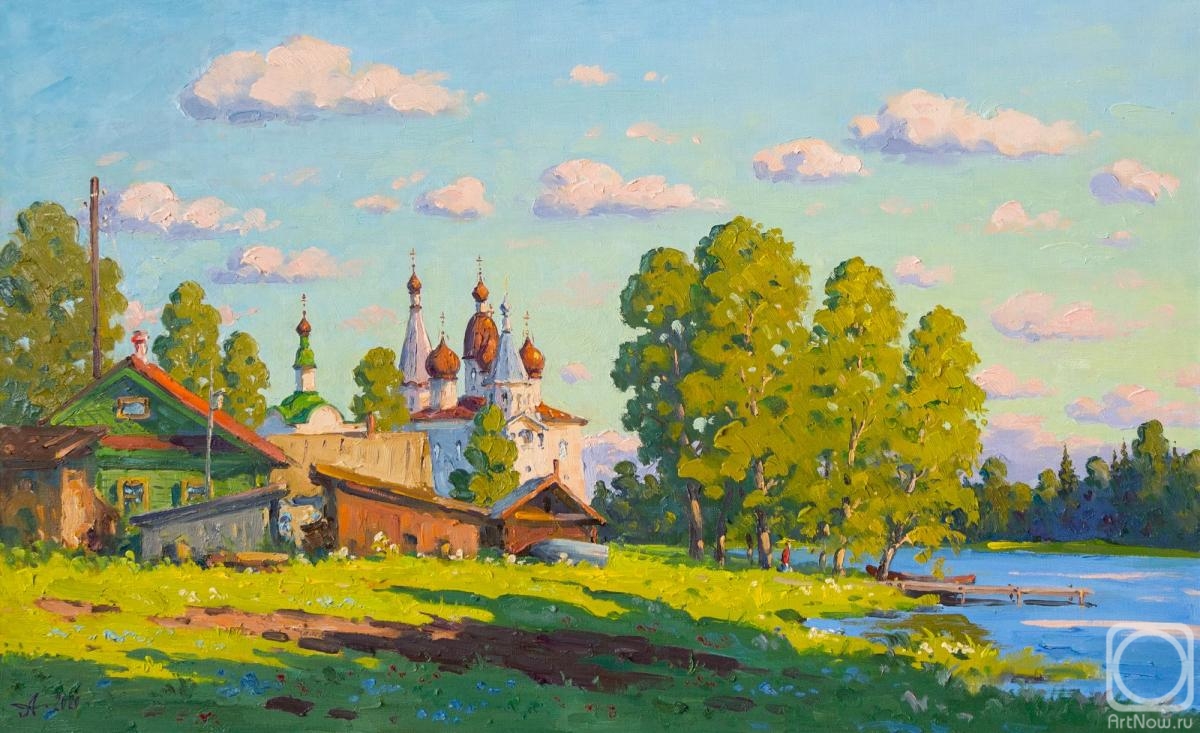 canvas/oil 50cm x 80cm 2020
Available!
Price 575 USD

Add to cart
or
buy now
e-mail to the artist's agent
Publication date: 2020.07.11
Siya monastery - a monastery in the Russian north near Arkhangelskom. The banks of the Mikhailovsky Lake are flooded with bright sun rays. At the shore near the bridge there is a wooden house. A fisherman is swimming along the lake in a boat. Behind green meadows, over the roofs of houses and the tops of trees, the white walls of an ancient Russian monastery are visible. Its bright domes shine under the rays of the summer sun.