Fomyuk Vasiliy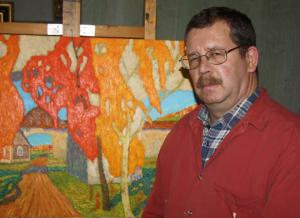 Registration 2007.07.11
ArtNow rating: 680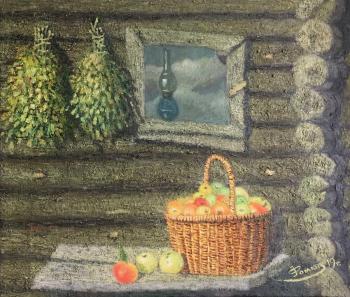 Winter. Night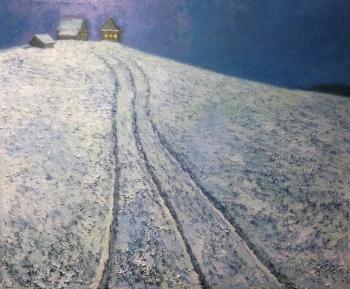 A quiet place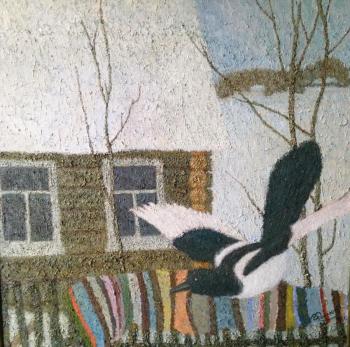 Magpies on the walk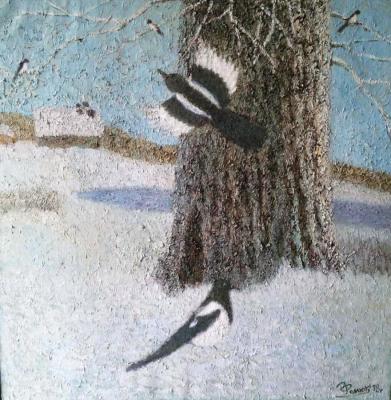 Biography
Was born in 1960. In 1986 ended the Leningrad art special school. The member of the Union of Artists since 1993. Representative of the Vladimir landscape school of painting. Multilayered, impressive equipment, sonority of paints, recognition of the letter of the artist.
Works of the artist are in the State Tretyakov Gallery collection, in private and corporate collections in Russia and abroad.
The Vladimir landscape painting - the direction which has strongly approved in art in the 1970th years and now entered a treasury of original achievements of the Russian national school. For the first time artists of this region declared themselves after passed in Moscow in 1960 of the First republican exhibition "Soviet Russia" when three artists - Kim Britov, Vladimir Yukin and Valery Kokurin - showed the works, result of creative search and experiments.
In the works K.Britov violently studied receptions of the impressive letter, looked for the special lightful color transferring mood. V. Yukin sought to express feelings through a state of nature, V. Kokurina interested the svetovozdushny environment changing color and outlines of subjects. The community of esthetic views, unity of art style and creative method at remaining identity of manners allowed to speak about formation of new school in domestic landscape painting. Artists K. Britov, V. Yukin and V. Kokurin became her founders.
By this time at artists the art addictions already accurately were defined. They with enthusiasm study Turzhansky, Petrovichev's landscapes, Grabarya, Yuon, Kuindzhi.
The Vladimir artists relied on deep traditions of art of the earth. Icon, Mstersky varnish miniature, homespun polovichok, the scrappy blanket, the Vladimir smooth surface shining by cinnabar - here sources of a color palette on which their esthetic system was under construction.
Color esthetics - here that main thing that distinguishes the Vladimir artists from landscape writers of other schools. Color – a leading means of expression.
Today the best works of painters of the Vladimir school, her leading masters, are stored in the central art collections of Russia – the Tretyakov gallery and the Russian Museum, and also in a number of other domestic and foreign museums and private collections.
On Russian Art magazine materials