Siberian Cranes (Kytalyktar)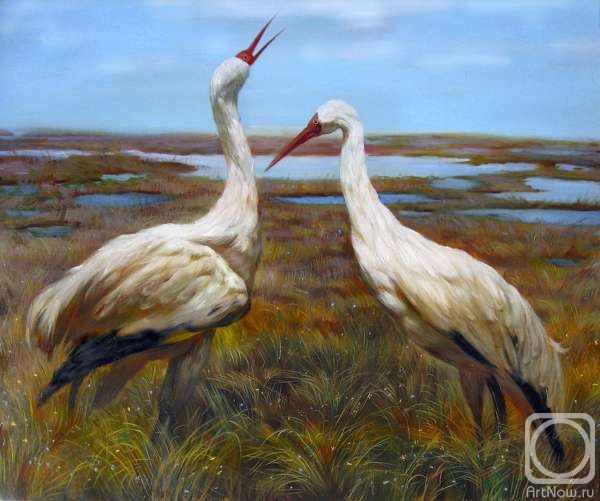 canvas/oil 80cm x 120cm 2007
The artwork is framed
Available only for commission
Price
2036 USD

Add to cart
Order now
e-mail to the artist
Publication date: 2014.01.04
Siberian Cranes (Kytalyktar) the sacred bird of Yakutia.Keepers of happiness and home. Siberian Cranes are larger than usual for our country zhuravley.Vse gray plumage of adult birds is white, except for the black feathers on the tips of the wings.
Ideal can add an interior to suit bedroom or hall.
I can offer a print of this painting, made on high-quality material-holst.Kachestvo print will close as possible to the picture.   Size of print can be less or more varianta.Stoimost submitted by increasing or decreasing the size of the plot changes.   The cost of the print size of 60 x 80 cm by 6 thousand rubles.