Zamoskvorechye. Houses-matryoshkas, scattered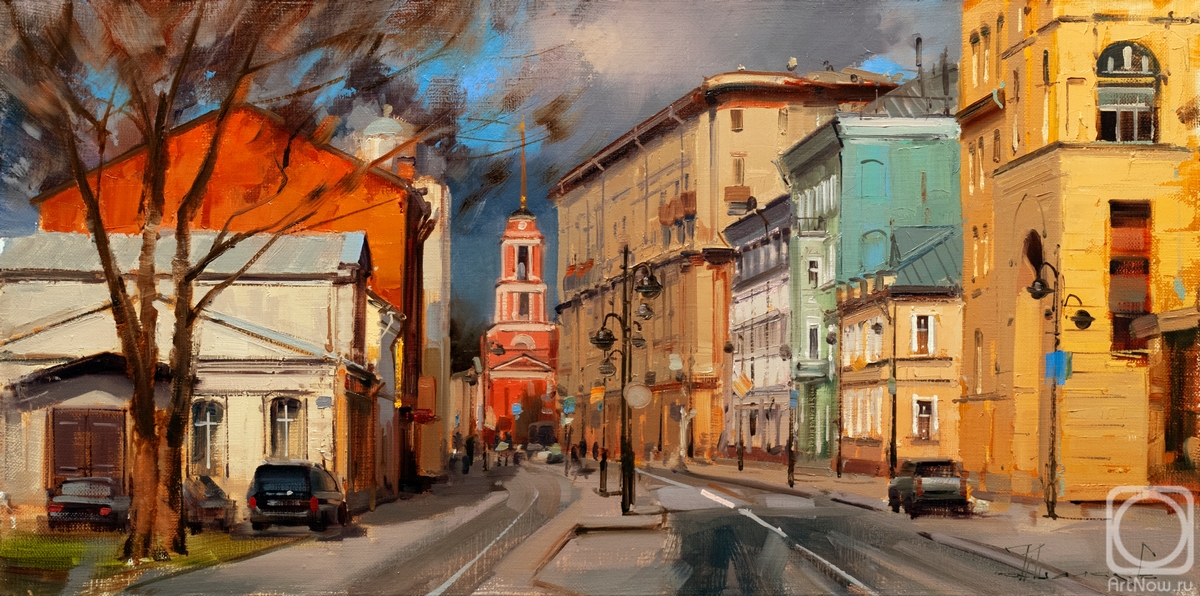 canvas/oil 30cm x 60cm 2021
The artwork is framed
Available!
Price 529 USD

Add to cart
or
buy now
e-mail to the artist
Publication date: 2021.02.22
I love this corner of Moscow in any weather. The city is before a thunderstorm, the sky is torn to shreds, and the rain will pour down. The impression is that in this place on Pyatnitskaya Street at home, like children of different ages, who have hid wherever they are from fear.