The search for truth. Izhevsk artists Orlov S.A and Kasimov E.V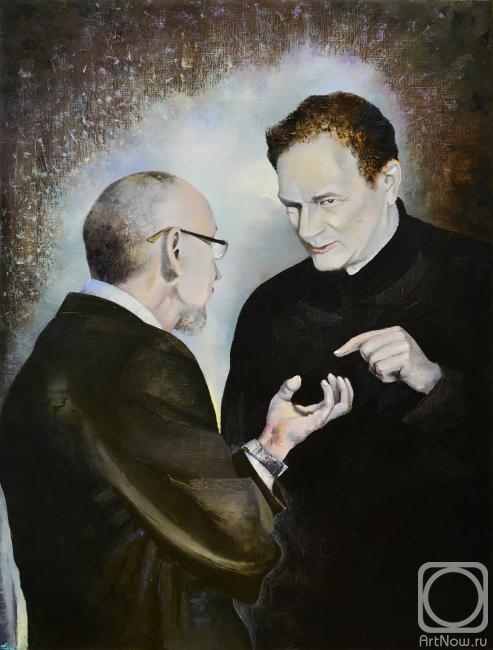 canvas/oil 120cm x 90cm 2016
Available!
Price 7757 USD

Add to cart
or
buy now
e-mail to the artist
Publication date: 2016.04.11
The picture is completely executed by a palette knife.
Two friends, two creative personalities Sergey Orlov and Envil Kasimov live in Izhevsk. Regalia and merit they have a lot, but the most important - is the search for truth that does not stop at each of them. And what is the truth and can it be found ? In my opinion, we can only approach the limits of truth. There is a good example for showing the truth - it is a cylinder and its projections on different sides. this example shows that Truth is a set of Truths and no single truth can be true. But there is another conclusion from this example. A cylinder is a 3-dimensional object, and a rectangle and a circle are 2-dimensional. 2-dimensional objects they are the boundaries of 3-dimensional objects, and 3-dimensional objects are the boundaries of 4-dimensional objects, etc.conclusion - We can only delineate the boundaries of truth, and to know it, it is necessary to stand on the dimension above.