Sunset Lights, winter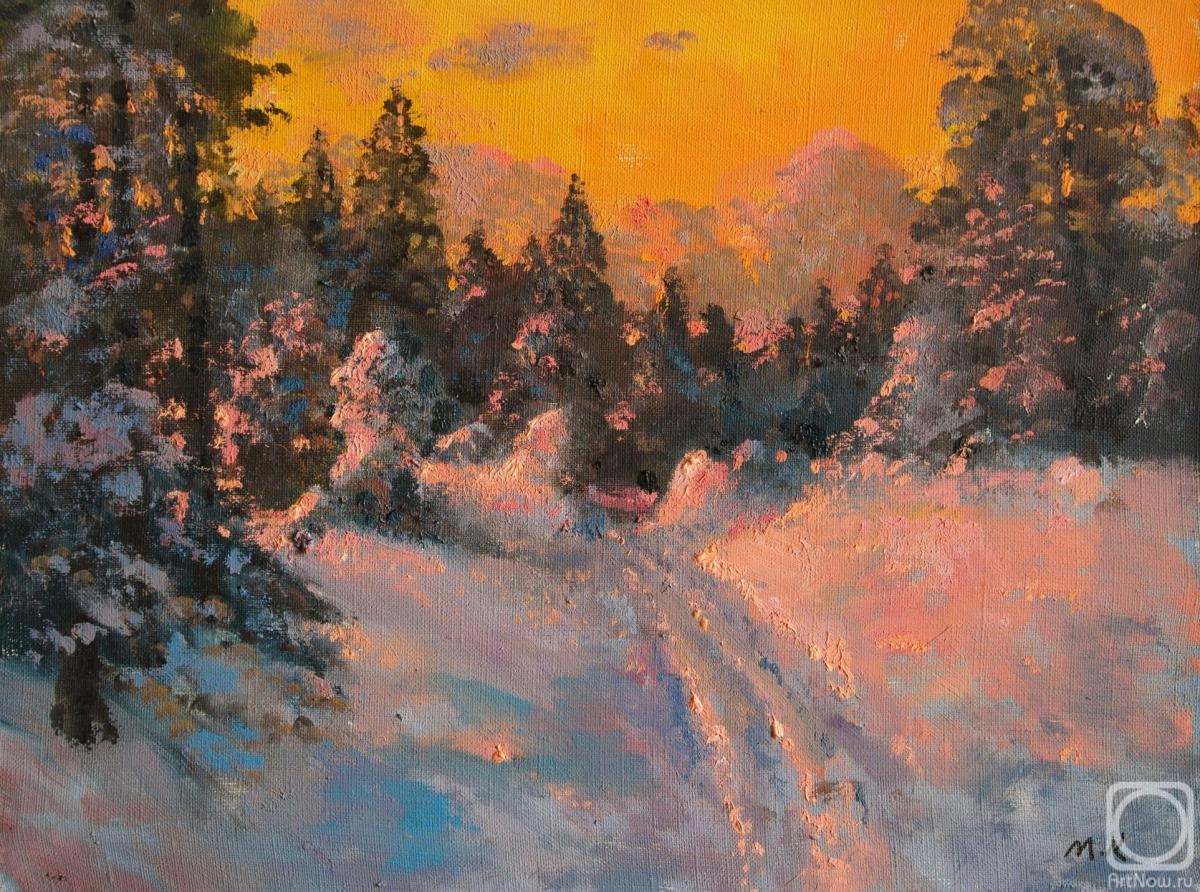 canvas/oil 30cm x 40cm 2015
Available!
Price 616 USD

Add to cart
or
buy now
e-mail to the artist's agent
Publication date: 2018.07.26
Evening. The gloom of the dense evening forest brightens the sunshine. Fluffy snow covered the branches of the fir trees. In the foreground there are traces of sleighs in the snow. Bright lights of sunset and clouds in the winter frosty sky. The forest strikes with tranquility and silence. Russian fairy forest is full of mysteries and mysteries. Attracts attention unusual brightness of the picture, looking at which you feel the breath of frost and freshness.