Winter day, sleigh ride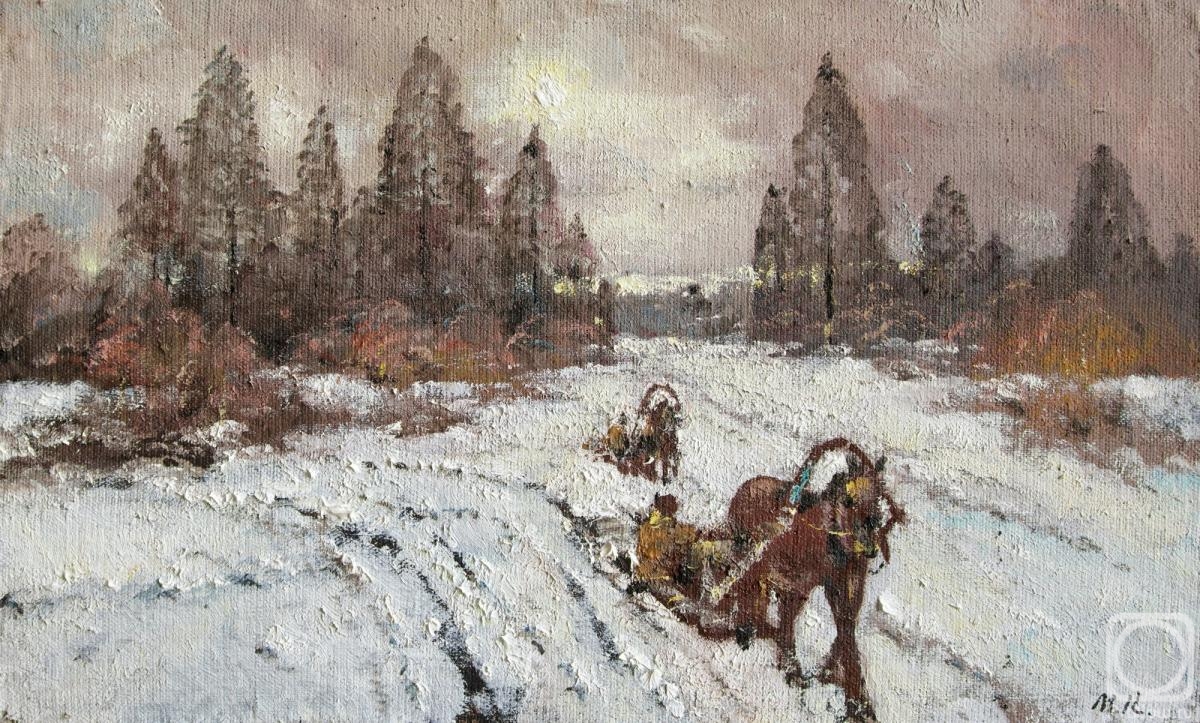 cardboard/oil 29cm x 48cm 1999
Available!
Price 579 USD

Add to cart
or
buy now
e-mail to the artist's agent
Publication date: 2018.07.04
Winter cloudy day. The tops of trees merge with a gray cloudy sky. Peasants in sheepskin coats on sledges come back from the forest with bundles of firewood along the snow-covered road. Gloomy gray sky and bright white snow in the foreground of the picture. Muted and slightly gloomy colors express the mood of the winter day especially brightly.