Autumn Fairy Tale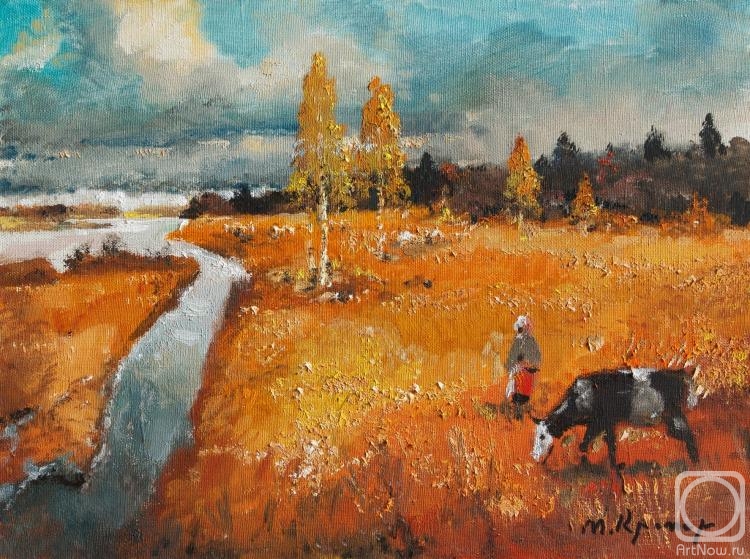 canvas/oil 30cm x 40cm 2015
Available!
Price 482 USD

Add to cart
or
buy now
e-mail to the artist's agent
Publication date: 2018.02.07
The blue sky was covered by white clouds. A wide river stretched its waters between islands and meadows covered with thick grass. In the distance can be seen a dark thicket of forest. On the meadow there are slender birches. Autumn bright gold decorated with tall grass and thick foliage of trees. A black cow with large white spots wanders through the meadow in search of still juicy grass. Next to her is a shepherd.