Wildflowers at the window in summer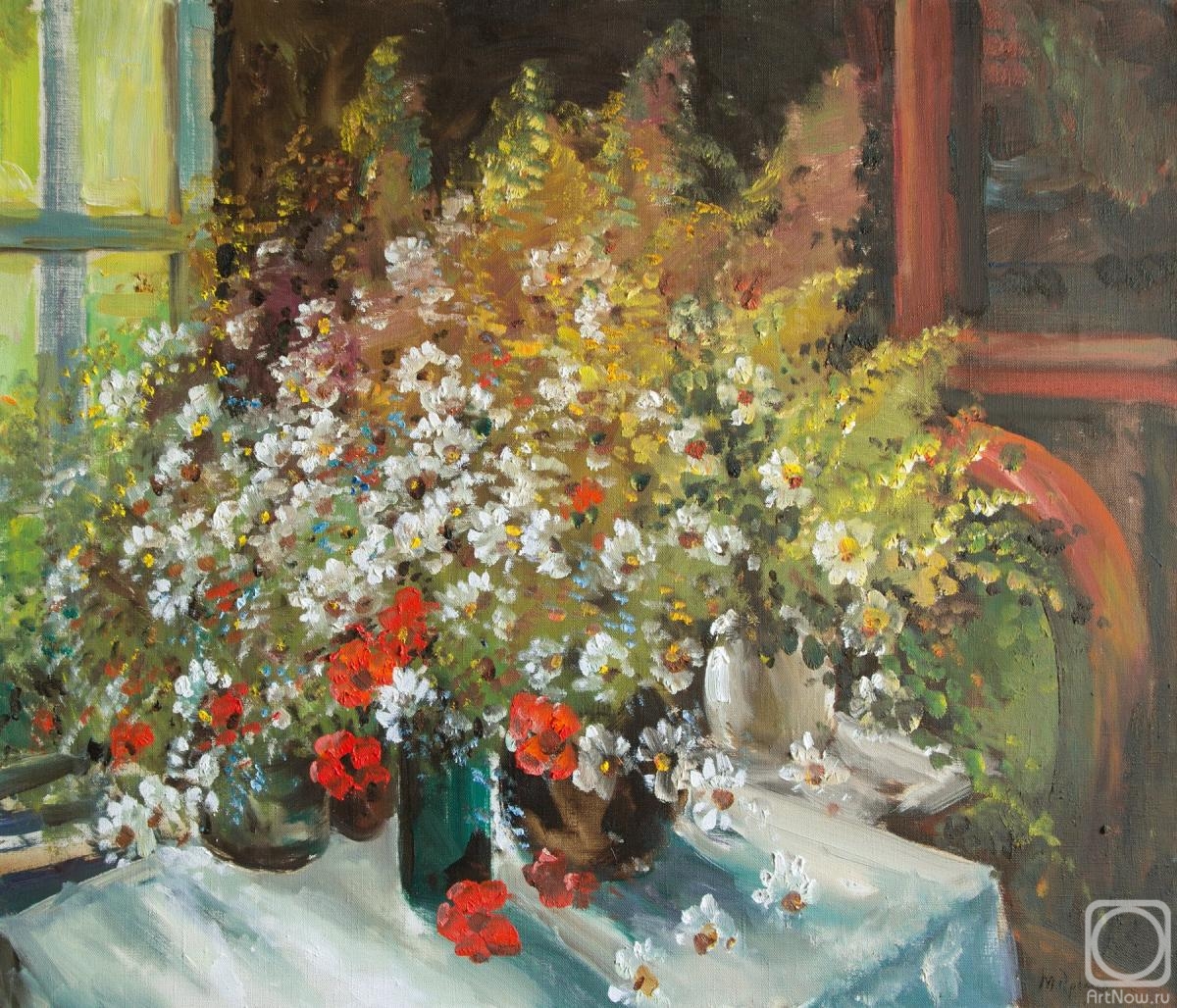 canvas/oil 60cm x 70cm 2016
Available!
Price 1152 USD

Add to cart
Buy now
Make an offer
e-mail to the artist's agent
Publication date: 2017.12.27
In the corner of the room at the window, flooded with a bright summer sun, there is a small table covered with a snow-white tablecloth. On the table are multi-colored vases with bouquets of field grasses and flowers. Several red poppies set off the whiteness of the petals of chamomiles. Bright sun outside the window and summer bouquet are illuminate the dark walls of the room.