Red rural barn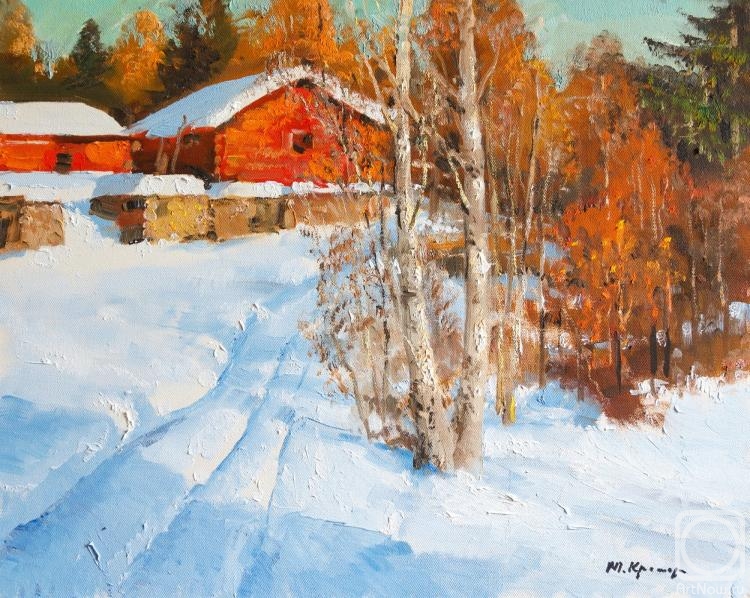 canvas/oil 40cm x 50cm 2015
Available!
Price 546 USD

Add to cart
or
buy now
e-mail to the artist's agent
Publication date: 2015.02.18
Early spring in the village. March. Everything around is still covered with snow. Wooden houses are flooded with bright sun rays. Along the neatly folded firewood trace of the sleigh in the snow. Behind the firewood is a large red barn folded from logs. Behind the roofs are visible dark green branches of tall fir trees and golden foliage of birches. The clear sky painted snow with its blue.