Wall clock "Sunny Circle", fusing, glass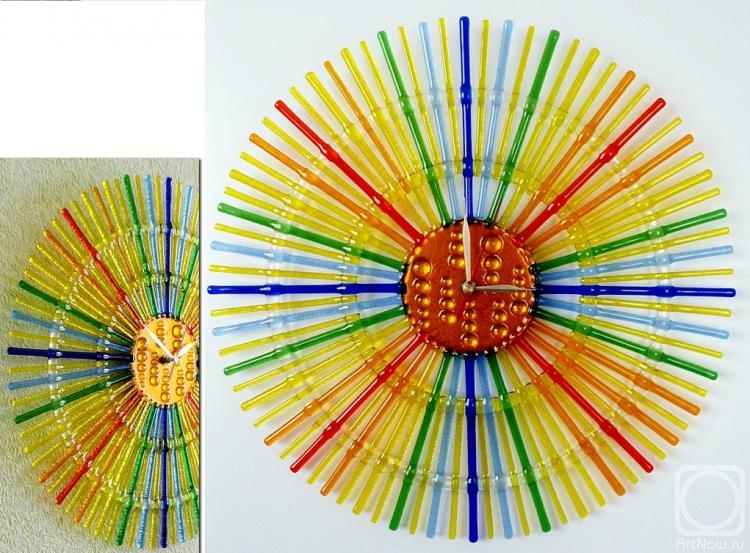 glass 42cm x 42cm 2014
Watch very big but are very light due to its openwork. Will serve you faithfully for a long time, do not lose the bright color and luster over the years, but they require some delicate handling.
  Despite the fragility of the perfect get to you with the help of a transport company in my pack (details further delivery here:
http://artnow.ru/ru/gallery/0/29774.html
immediately after my autobiography).