White angel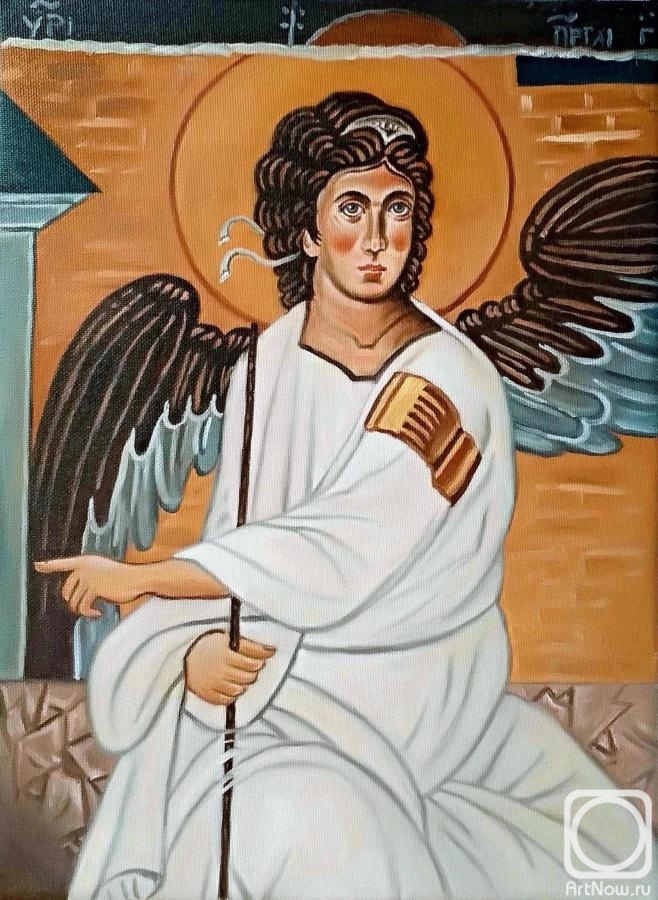 canvas/oil 40cm x 30cm 2019
… from the cycle; Serbian fame and religious traditions


The White Angel (Serbian Beli aneo) is a fresco from the Church of the Ascension of the Serbian Orthodox Monastery of Mileshev, one of the masterpieces of Serbian and Orthodox art. Dated to the XIII century and refers to the period of the Palaeologovsk rebirth. In the 16th century, a new image was written on top of this image, which was removed during restoration work in the 20th century.
The fresco is located on the south side of the church and is included in the composition of the Myrrh-Bearing Wives. An angel, dressed in a white tunic, sits on a stone and with his hand points the myrrh-bearing women to the empty tomb of Christ.