Torik-Hurmatova Dilara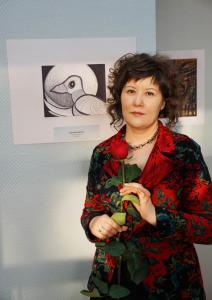 Registration 2008.06.18
ArtNow rating:
- painting: 628
- graphics: 547
Still life with kettle English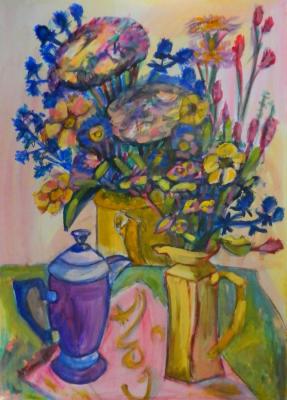 Still life with bouquets of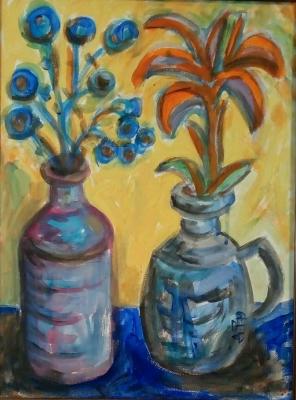 The July Blues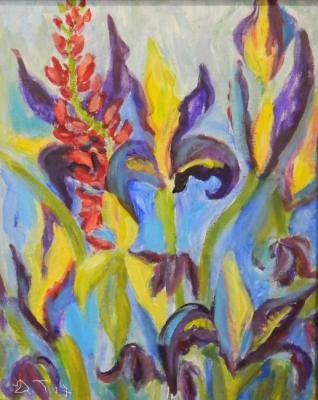 Night bird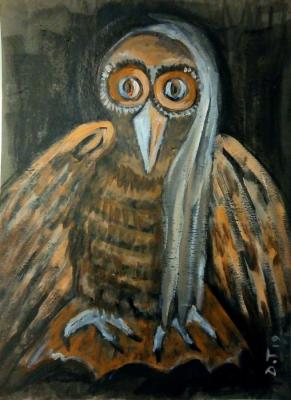 Summer is coming soon!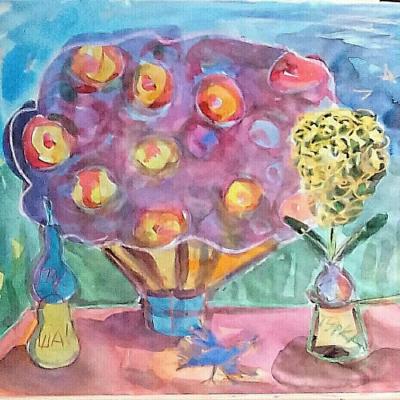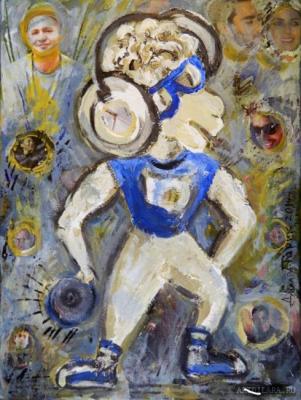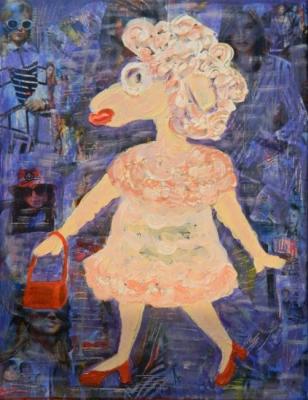 Biography
Date and pleace of birth - Ufa (Bashkortostan) Russia
Special art education - Ufa's art college, art faculty (1992-1996)
Since 1995, lives and works in the city of Omsk.
Participation in exhibitions - Beginning from 1998: region's, city's, local area's exhibitions (more than 35 exhibitions).
Personal exhibitions
in 2002 - Art gallery "The world of pictorial art", Omsk
in 2004 - Kandraty Belov's museum, Omsk
in 2005 - Art house, Art-hall, Omsk
in 2006 - Omsk state clamber theatre "Pyati theatre (He 5 th), exhibitional hall
in 2007 - State Exhibition Hall "At Kashirke", Moscow.
2012 – FORM-A ® T 20. Internationale Kunstausstellung, Deutschland. International art exhibition, Hamburg, Germany.
2013 – Dilara Torik's opening day. Gallery of A. E. Tyulkin, No. 2 DHSh, Ufa.
2013 – Fantasy of Beauty & Paradise. International art exhibition, West Park Art Gallery gallery,
To Nye - York, America (The gold medal Saint Michael in the category Surrealism).
Member of the Creative union of artists of Russia and International federation of artists (IFA).
Pictures are in collections: City museum "Art of Omsk"; art museum
"Liberov-center", Omsk; Kondratiya Belov's museum, national artist of Russia, Omsk; The Omsk state museum of the fine arts of M. Vrubel; City museum of theater, Omsk; Museum of the Rooster, Vladimir region, Cockerels; State showroom "On Kashirka", Moscow; World of Painting galleries, Omsk; Nikor galleries, Moscow; galleries of A. E. Tyulkin, Ufa; in private and corporate collections of Russia and abroad.
Publications:
Kuzmina L. "I think in the color". "Our Isocount" No. 4 (156) April 2007, Moscow.
A. Urmanov "And the woman call the road …" The Monthly political and literary and art magazine "Belsky Open Spaces" No. 3 (136) of Marthe, 2010, Ufa.
Novels. Century. "The resident of Omsk was awarded in New York". Information and analytical magazine "Business course" No. 33(509), 28.08.2013, Omsk.
"Kunstler portrait Dilara Torik". The publication in the German magazine "Ostwind", Nuremberg, ISSN 1867-0296, February, 2014.