Ladies with a dog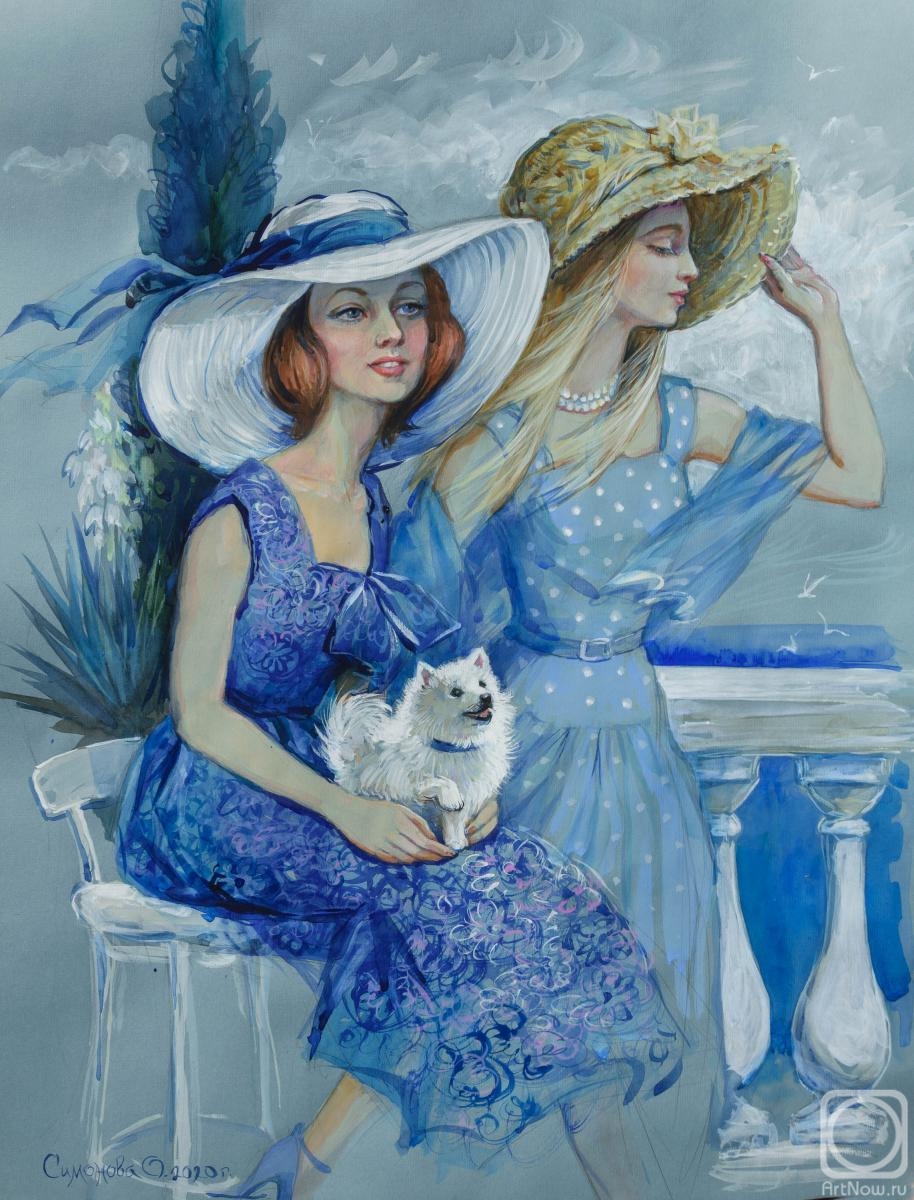 paper/water-color 50cm x 65cm 2020
The artwork is framed
Available!
Price 189 USD

Add to cart
Buy now
e-mail to the artist
Publication date: 2020.10.29
Ladies with a dog", original graphics made on tinted blue paper in watercolor and tempera.Beautiful girls, blonde and brunette in big summer hats and blue dresses. In the hands of one girl holds a small white dog. The ladies settled down on the beach. A light sea breeze is blowing. Who knows what they dream of? A gentle, pleasant, calm picture in gray-blue tones. It can become a unique gift for any holiday, decorate the interior..Picture theres only one copy Picture is inserted into the frame.,Passepartout and under plastic.
After the sale, I will be able to send the picture within 5 days. A picture for a bedroom decor, a gift for her, lightness, airiness.