Pumpkin and Crimean onion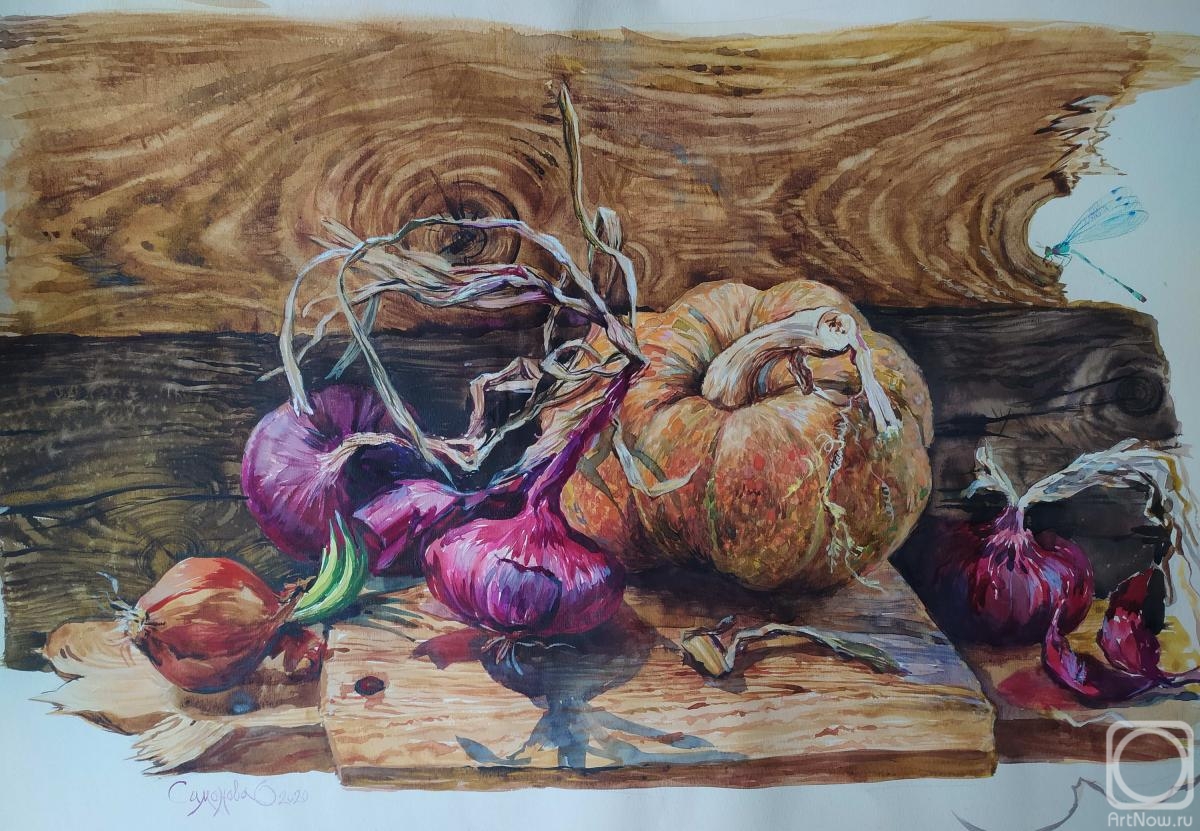 paper 50cm x 73cm 2020
Available!
Price 151 USD

Add to cart
or
buy now
e-mail to the artist
Publication date: 2020.04.27
The painting is made from nature with watercolors and tempera on watercolor paper in a realistic manner. Authors work. Exists in a single copy. The picture is not issued yet. After the sale, I will draw a picture in a mat, frame and glass. The painting is perfect for decorating a kitchen or restaurant in a rustic style.