TANGO-CAT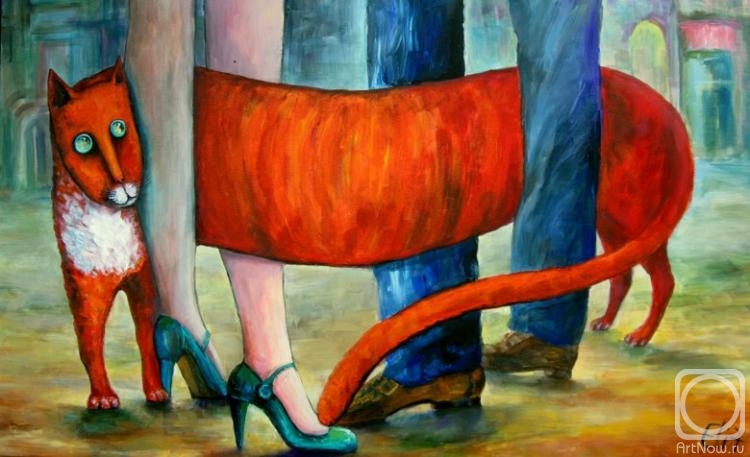 canvas/print 30cm x 50cm 2011
This print is signed and numbered by the artist. The edition is limited up to 100 prints.
High quality giclee artwork print on canvas. Additional 4-5 cm at each side to make the print suitable for framing.

The series of original paintings "CATS & ANGELS of JERUSALEM" is dedicated to the cooperation of the cats – the most mystic animals on the Earth, with the angels – heavenly creatures, the nearest to us. Everybody can find angels and cats halves inside him.