After the rain. Fragment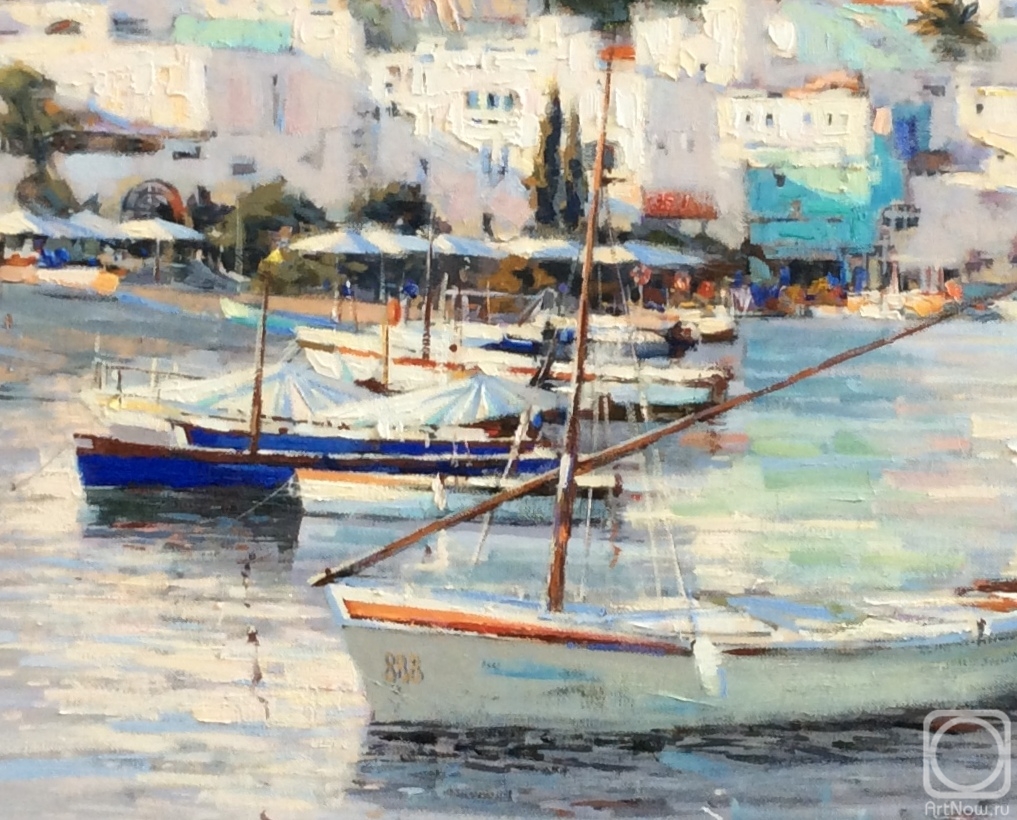 canvas/oil 90cm x 90cm
The crushed sugar of the houses and the marshmallows of the mountains on a platter of a sea of milky silver.
Horseshoe lined with idle boats.
No splash of waves, no sails. No oars.
A patchwork belt of human bustle separates the shore and the water.
Is there any place for anxiety in this world?